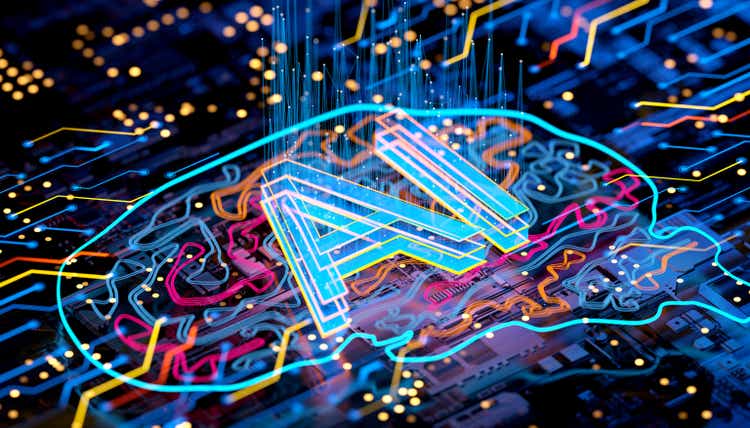 The year is barely a month old, but 2023 is already shaping up to be one in which artificial intelligence will dominate corporate strategies and investor attention.
And this week he showed that he is the biggest of the big names in tech are pushing more of their resources into the nascent field of artificial intelligence in an almost fear-of-missing situation, even with the market still finding its footing.
Microsoft (NASDAQ: MSFT) wasted little time in continuing support for the popular ChatGPT service from OpenAI. The software giant is reportedly close to adding an updated and faster version of ChatGPT to its own Bing search engine within weeks.
That would come after Microsoft ( MSFT ) added ChatGPT technology to its Azure cloud service and confirmed it had made a multi-year, multi-billion dollar investment in OpenAI, in what Oppenheimer analyst Timothy Horan called an "iPhone moment" for AI. technology.
C3.ai (NYSE: AI), the software company that has artificial intelligence in its name, continued its recent hot streak as its shares rose nearly 50% for the week, including a 20% gain on Friday. The company, led by longtime software executive Thomas Siebel, said it is rolling out a new suite of products that use natural language to "quickly locate, retrieve and present all relevant data" in business information systems.
Platform meta (NASDAQ:META) shares also got a boost after its fourth-quarter results, prompting Bank of America Securities analyst Justin Post to say that Facebook's parent company could become a strong player in "multi-year artificial intelligence [and] machine learning improvement cycle."
alphabet (NASDAQ: GOOG) CEO Sundar Pichai left no doubt about his thoughts on the importance of artificial intelligence to his company's future. During a conference call to discuss Alphabet's ( GOOG ) fourth-quarter results, Pichai said the company is in a "great position as AI reaches an inflection point."
As evidence of Alphabet's ( GOOG ) AI strategy, Google planned to hold an event on February 8 about "harnessing the power of AI." And on Friday, reports emerged that Google is investing $300 million in AI startup Anthropic.
Celebrity investor Cathie Wood took a swipe at the AI ​​industry as her fund Ark Invest used its "Big Ideas 2023" report to highlight the importance artificial intelligence is likely to have in the coming years. Wood's report says the market value of disruptive innovation platforms could grow from $13 trillion today to $200 trillion by 2030.