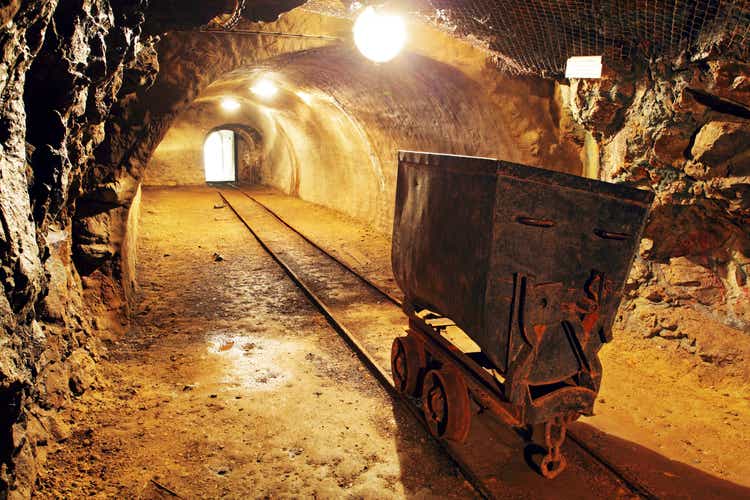 SSR Mining (NASDAQ: SSRM) said Thursday it produced 623,819 gold-equivalent ounces in fiscal 2022, including more than 182K gold-equivalent ounces in the fourth quarter, to meet revised guidance.
Year-round total maintenance costs of $1,339 per gold equivalent oz was also within guidelines.
For FY2023, SSR Mining ( SSRM ) has issued guidance for total production of 700K-780K gold equivalent oz and an AISC of $1,365 to $1,425 per GEO.
In its updated three-year outlook, the miner expects to maintain an average production base of ~700K geo/year through 2025, which it expects to deliver without significant capex through the end of the decade.
The company said it plans to increase its 2023 resource exploration and development budget by ~50% from 2022 levels, as it expects to target acceleration of mineral resource conversion and mine life extension activities across its portfolio.
SSR Mining (SSRM) offers "industry-leading returns on capital to shareholders in its peer group and [a] solid organic growth profile," writes Taylor Dart in an analysis published on Seeking Alpha.