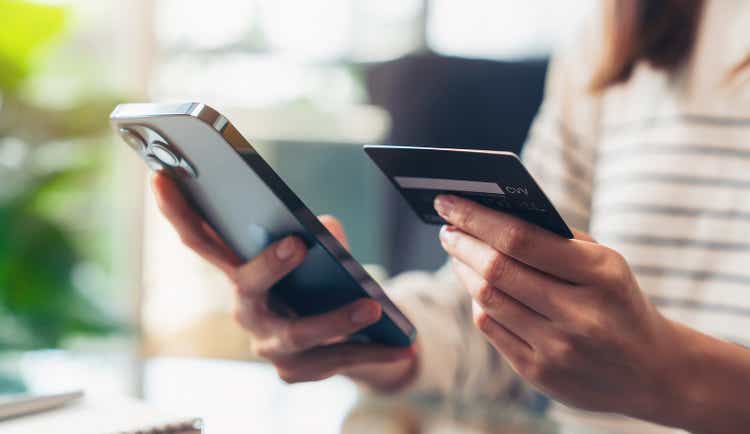 Apple's (NASDAQ: AAPL) The "Buy Now, Pay Later" service was first announced last June and was scheduled to be released in September as part of iOS 16, before technical challenges pushed the launch to 2023. Things are now moving forward. Company contacted retail employees this week to "offer them a test version of the service" before its public launch, according to Bloomberg, while testing for corporate employees has already been completed.
Under BNPL's new program, called Apple Pay Later, customers will be able to split the cost of an Apple Pay purchase into four equal payments – spread over six weeks – without interest or fees. The service will run on a new financial platform designed by Apple ( AAPL ) for internal initiatives, pushing the tech giant further into the fast-growing financial market.
In the past, Apple (AAPL) worked with Goldman to issue the Apple Card in the US, while it partnered with Barclays in the UK to offer financing for the purchase of its devices. It is also working with Goldman on a service called Apple Pay Monthly Installments, which will split the cost of large transactions with interest over several months. "Pay Later" will compete with similar offers from Affirm (NASDAQ: AFRM), Klarna (KLAR) and PayPal (NASDAQ: PYPL), where they will earn interchange fees and valuable data from each transaction.
Last week, Apple's ( AAPL ) earnings and sales fell short of analysts' projections for earnings of $1.95 per share on revenue of $121.65 billion. During the earnings call, CEO Tim Cook said artificial intelligence is also a "major focus" for the tech giant and affects all of its products and services.