The Miami Heat entered the 2020 NBA Finals, but were defeated by LeBron James and the LA Lakers. The Heat also had a chance to make it to the Finals last year, but lost to the Boston Celtics in Game 7 of the Eastern Conference Finals.
This year, the Heat have been pretty disappointing. With a 29-25 record, the team is currently in sixth place in the Eastern Conference and is unlikely to make it far in the playoffs.
However, Pat Riley and Andy Elisburg could work their magic to acquire Kyrie Irving before the trade deadline. If that happens, the Heat could become much more dangerous and become the favorite to win the East.
---
Miami Heat and Kyrie Irving? Not a bad combination
One thing that separates the Miami Heat from other NBA teams is their culture. Pat Riley and Erik Spoelstra love to win and have done a fantastic job developing the team.
This season, however, the Heat have had injury problems. They also have a few weaknesses with their roster, such as poor pitching and a lack of size, which has caused them to lose a few games they could have won.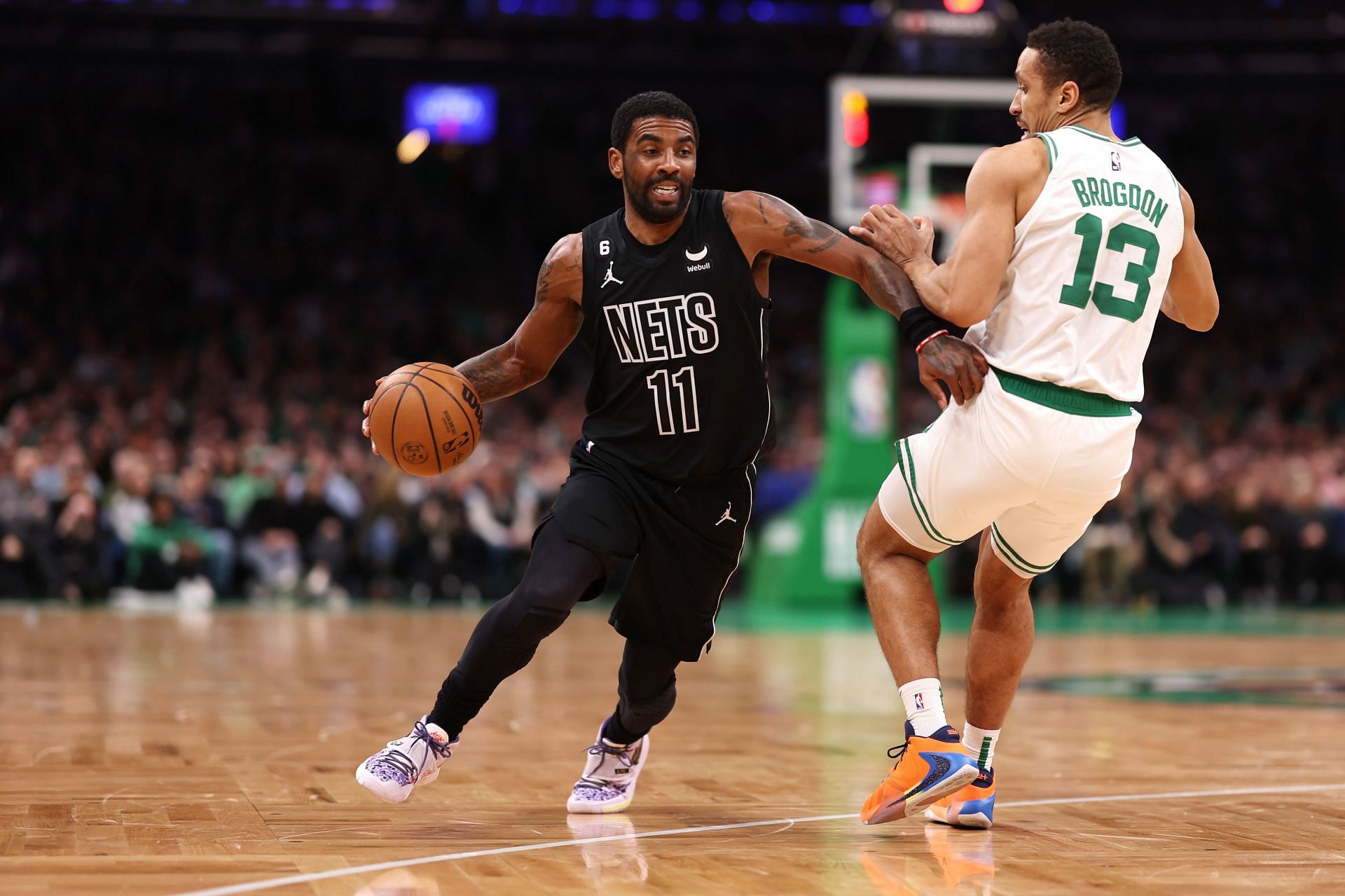 While Irving wouldn't be able to help the Heat with their size, he would definitely be a huge upgrade over Kyle Lowry, who has been disappointing so far. Irving is an elite playmaker and scorer who would make Miami one of the best teams in the league.
You may be interested in reading: How does Dwyane Wade's net worth compare to other Miami Heat teammates
The Brooklyn Nets point guard is very controversial, which is his biggest problem. However, Pat Riley has done a great job of leading the team and not letting LeBron James have too much control over it either.
If there's a team where Kyrie Irving can thrive and keep a relatively low profile, it's the Heat. Unfortunately, Miami may not have the funds to purchase the former NBA champion.
---
How can Miami acquire Kyrie Irving in a trade?
The Miami Heat have until February 9 to put together a trade package for Kyrie Irving. Unfortunately, they may not have enough funds to offer the Brooklyn Nets. Additionally, the Nets may not be interested in trading with another team from the East.
Miami could offer Kyle Lowry and Duncan Robinson for Irving. Both have at least one year left on their contracts, while Irving's contract is expiring.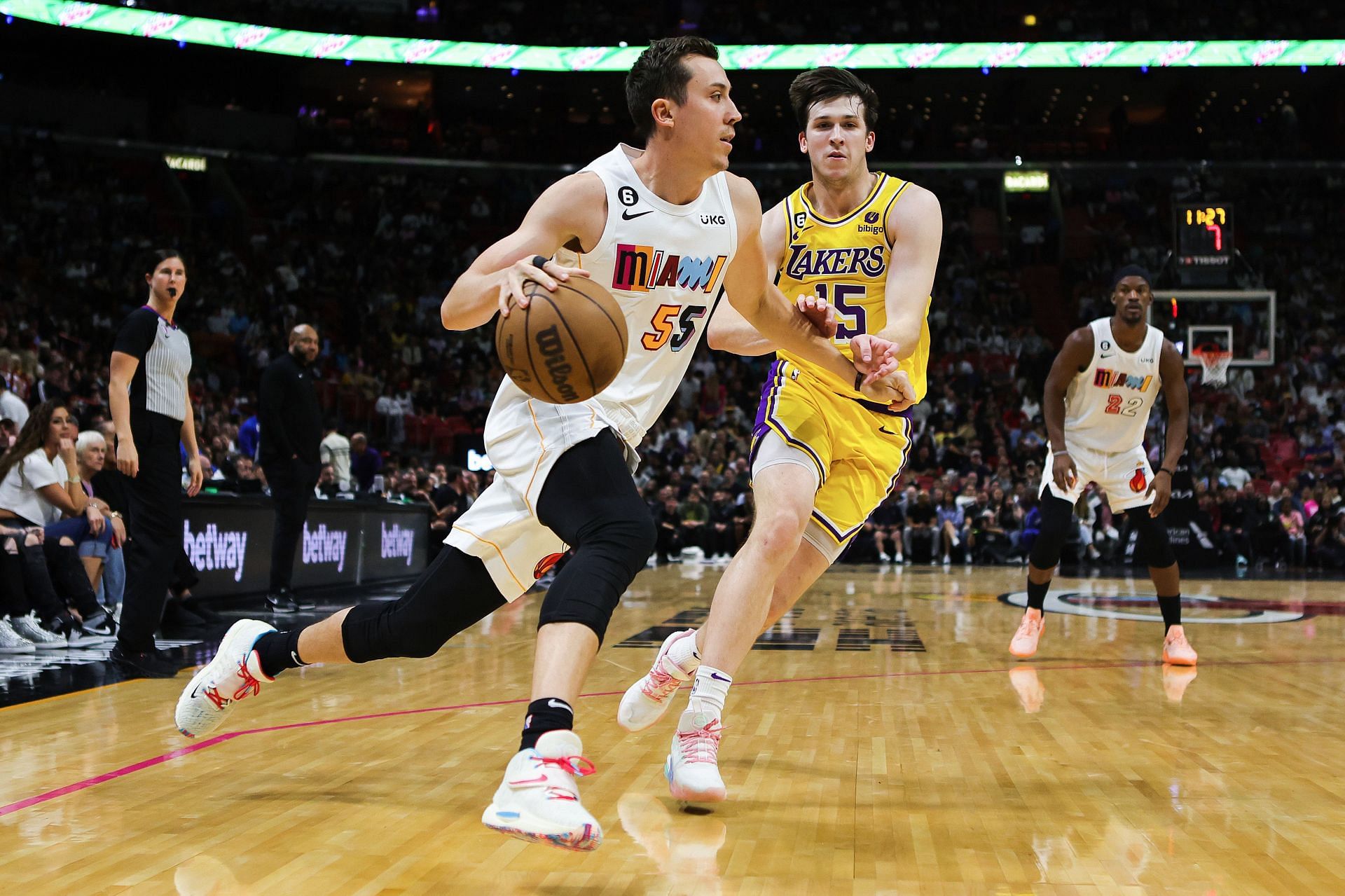 While this trade would drastically benefit the Heat, the Nets would most likely not be interested in it. However, if Miami adds another player to the mix, such as Max Strus or Gabe Vincent, Sean Marks could accept the deal.
You may be interested in reading: 5 NBA players who are Muslim, including Kyrie Irving, Dennis Schroeder and more
The Heat also have several first-round picks they could include in a trade package, including a 2023 first-round pick.
Poll : What name would you prefer if we were to build a college sports website
collegesportsjunction.com
252 votes