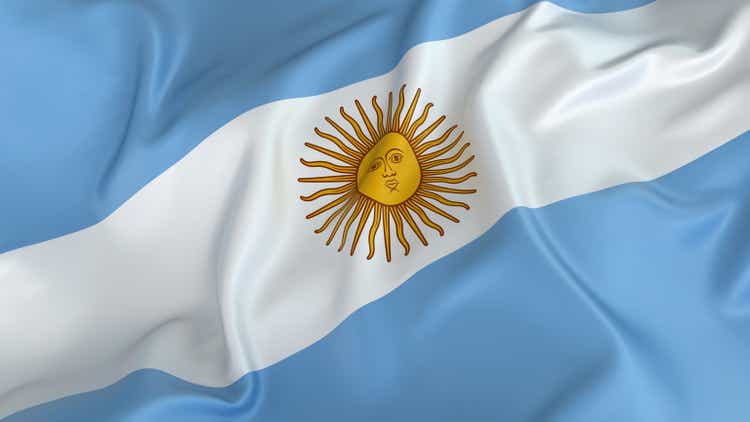 Argentina's shale oil production hit a new monthly record in December, the energy ministry said on Tuesday, boosted by continued development of the huge Vaca Muerta shale formation.
The country pumped an average of 282.4K bbl/day of shale oil last month, almost a third more than in the same month a year earlier.
Shale production accounted for 45% of Argentina's total oil output of 622.5K bbl/day in December, which also marked the highest amount since 2009 and more than 11% more than last month.
The government also said it expects to launch an auction to build the second section of the major natural gas pipeline from Vaca Muerto within the next 90 days.
Argentina's YPF (NYSE: YPF) and Malaysia's Petronas are reportedly looking for partners to help build a $10 billion liquefaction terminal, key to ramping up production from Vaca Muerto.
Argentina has some of the largest shale reserves in the world, and YPF ( YPF ) is a "highly undervalued sleeping shale giant," Power Hedge wrote in an analysis published on Seeking Alpha.