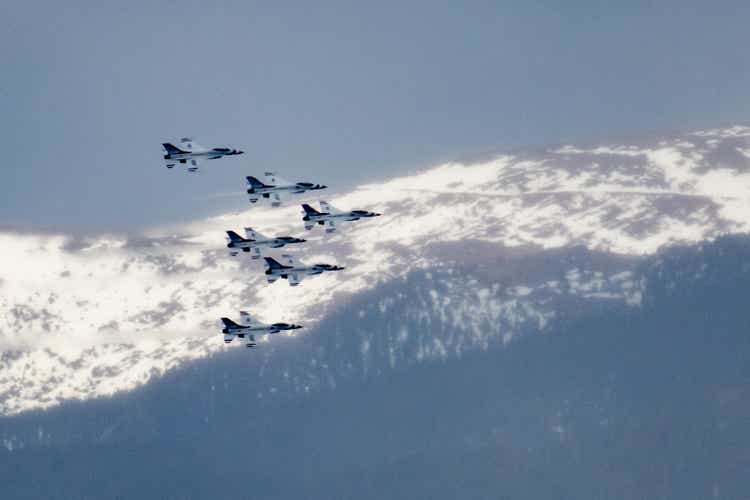 Will the US send F-16s to Ukraine to help in the war against Russia? "No," President Biden told reporters, ruling out fourth-generation hunters.
Some believe that the decision may eventually be reversed – especially given pressure from Poland and other NATO allies – which could be a boon to defense players like Lockheed Martin (NYSE: LMT). In fact, it has already happened several times that the US administration has been resistant to a particular weapons platform, only to approve it after a round of negotiations (M1 Abrams tanks and Anti-missile defense system Patriot).
Emmanuel Macron is also due to meet Ukrainian Defense Minister Oleksiy Reznikov in Paris today, where such requests could be on the table, after the French president confirmed that "by definition nothing is excluded" in terms of military aid.
"We see no signs that President Putin and the rulers in Moscow are preparing for peace," NATO Secretary General Jens Stoltenberg added during a trip to South Korea. "We see the opposite. We see that they are preparing for a new war, that they are mobilizing more troops, more than 200,000, and potentially more than that. They are actively acquiring new weapons, more ammunition, increasing their own production, but also acquiring more weapons from other authoritarian states like Iran and North Korea."