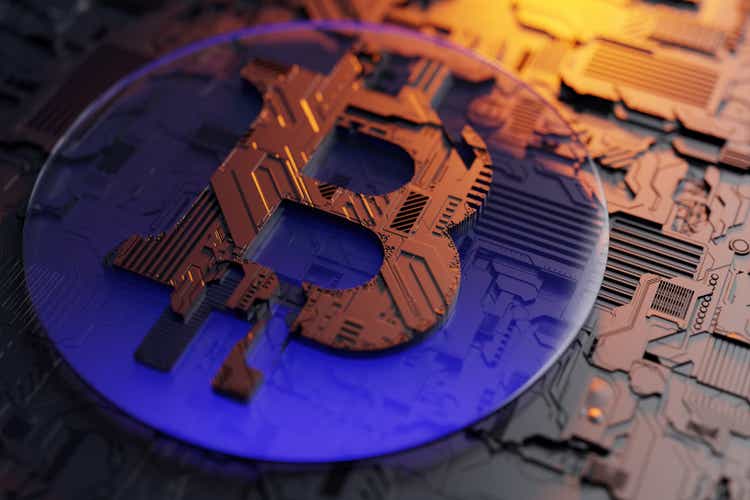 Bitcoin (BTC-USD) is on its way for weeks gains greater than 3.5%with the world's largest cryptocurrency by market capitalization briefly crossing the $29,000 mark at the beginning of the week and reaching its highest level since June last year.
The advance is the result of a combination of factors, chief among them renewed interest among investors in risk assets and growth areas such as technology stocks in light of shaken confidence in the traditional banking sector. Hopes that the Federal Reserve may end its cycle of interest rate hikes also helped sentiment.
However, bitcoin (BTC-USD) started the week on a negative note, as regulators continued to push cryptocurrencies and exchanges. The latest target was Binance, with the world's largest crypto exchange and its co-founder and CEO Changpeng "CZ" Zhao being sued by the Commodity Futures Trading Commission for allegedly violating certain trading and derivatives rules.
"It's impossible to ignore cryptocurrencies at this point given how they've been traded during the banking mini-crisis, especially when you consider how directly crypto has been affected, and of course, all the regulatory attention the industry has received," said analyst OANDA- e. Craig Erlam.
"Bitcoin is slightly lower today, but that doesn't really matter considering it's still at recent highs. As for what's next, it's anyone's guess. Recent moves may not make sense to many people and most explanations may be nonsense, but you can never ignore the power of the crypto rally," added Erlam.
Bitcoin (BTC-USD) briefly touched a 10-month high of ~$29.2K on Thursday. This week it traded within the range of 27.5 to 28.5 thousand dollars.
The total crypto market capitalization is currently $1.19 trillion an increase of 0.71% on Thursday, according to CoinMarketCap.
The price of Bitcoin
Bitcoin (BTC-USD) is up

1.02%

to $28.46K at 2145 ET, and ether (ETH-USD) rose

1.23%

to 1.83 thousand dollars.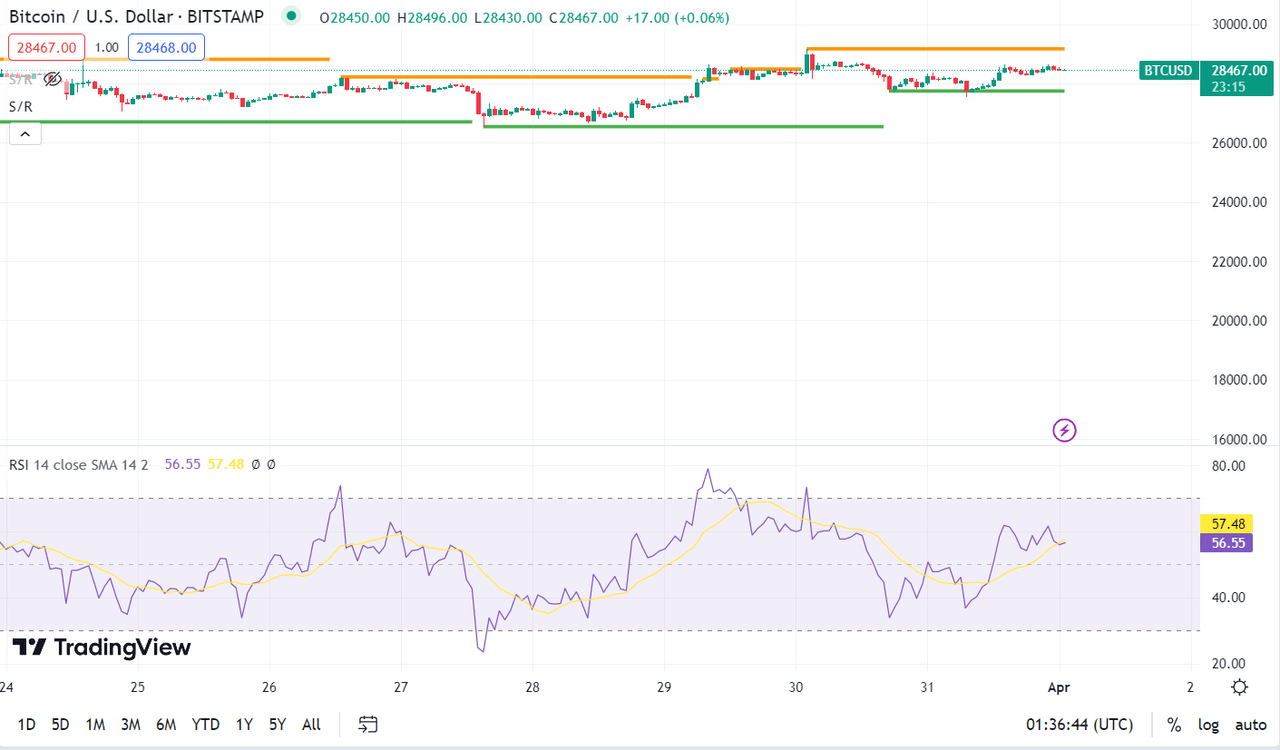 Read why SA contributor Jason Appel believes that despite the massive volatility shown by bitcoin (BTC-USD), the cryptocurrency has shown "incredible resilience and is set up for potential big gains over the next 18 months."