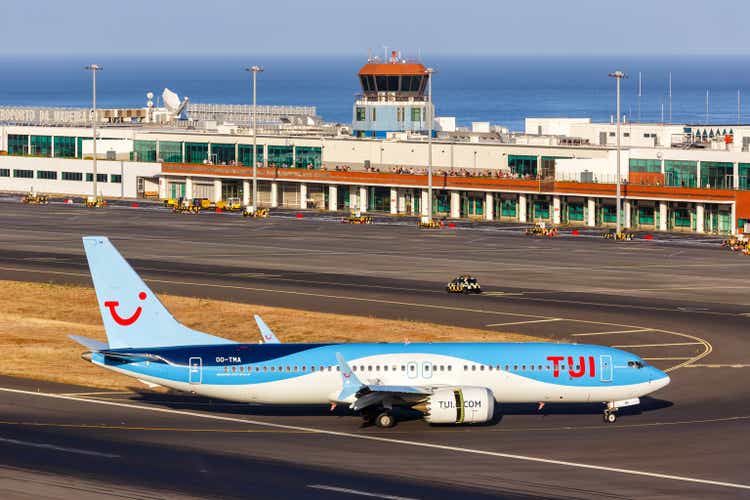 Boeing (NYSE: BA) said on Tuesday that it delivered 38 aircraft last month, including 35 of its single-aisle 737 Max and three twin-aisle 787 Dreamliners. European rival Airbus (OTCPK:EADSF) last month 20 planes delivered.
Boeing ( BA ) delivered 32 commercial jets in January 2022, when 787 deliveries were halted due to production issues. Deliveries of the 737 Max reached 27 that month.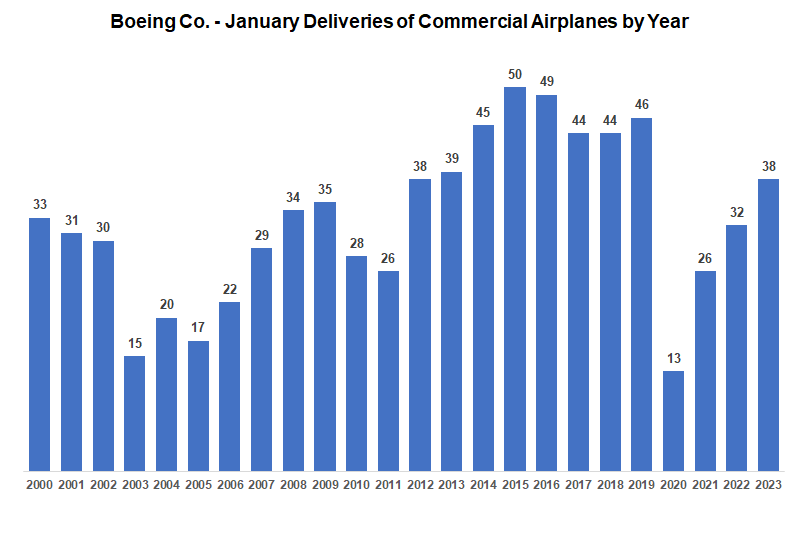 The company's backlog increased from 4,578 to 4,585 orders.
The company's gross orders (BA) last month totaled 55 aircraft, including 33 737 Max, 15 KC-46 tankers for the US Air Force and seven 787 Dreamliners. That number was partially offset by the cancellation of 39 aircraft, leaving net orders at 16.
Boeing ( BA ) CFO Brian West is scheduled to speak at a conference on Wednesday and is expected to provide more details on the company's plans to ramp up production amid supply chain constraints.
Boeing delivered its last 747 freighter to Atlas Air on January 31 and will include it in its next monthly inventory.