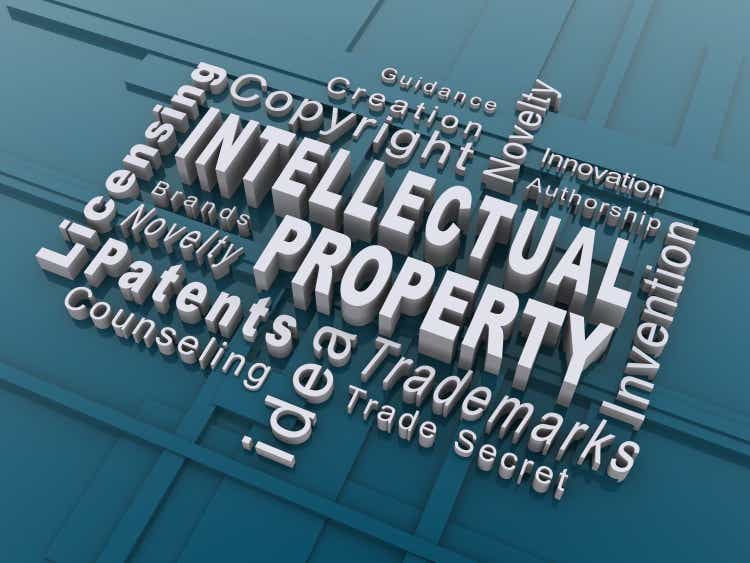 The word fintech generally brings to mind scrappy startups, funded by venture capital firms, that want to change the world and open banking and other services to a wide range of users through amazing applications.
As technological advances, however, almost every financial services company is now a fintech. And the technological part is, of course, crucial. Even more important is the ownership and protection of that intellectual property, if the company wants to maintain a dominant position.
Several finance-related companies were among the top 300 companies in terms of patents granted in 2022, according to a list by the Intellectual Property Owners Association. Capital One Financial (NYSE: COF) received the most patents of any financial company in 2022 with 708 patents in 2022. This puts it at number 59 on the list. Its number of patents increased by 1% compared to 2021.
The next financial company on the list is Bank of America (NYSE: BAC), which received 608 patents last year, an increase of an impressive 19% compared to the previous year. The bank said it has received patents in artificial intelligence and machine learning, information security and payments.
"More than $10 billion of annual investment in these innovations has brought our company a patented portfolio of solutions spanning artificial intelligence, cybersecurity, payments and other technologies that help our customers live better financial lives," said Aditya Bhasin, Bank of America (BAC ) chief technology and information officer.
Followed by Wells Fargo (NYSE: WFC), ranks 109th with 403 patents (+4%Y/Y); PayPal Holdings (NASDAQ: PYPL), in 137th place with 311 patents (-5%); visa (NYSE:V) in 141st place with 308 patents (+5%); and Mastercard (NYSE: MA) in 144th place with 303 patents (-12%), according to the IPO list.
Insurer State Farm came in 172nd with 262 patents (-9%); JPMorgan Chase (NYSE: JPM) is in 183rd place with 247 patents (-5%).
Berkshire Hathaway (NYSE: BRK.B) (NYSE: BRK.A) was in 239th place with 186 patents (-5%). While the Omaha-based company headed by Warren Buffett is a giant in the insurance industry, the company's operations span a wide range of industries. His patents could be applied in industries such as energy, railways, chemicals or aerospace castings.
The total number of patents granted by the US Patent and Trademark Office was 323,018, down 1% from 2021.
Many other financial services-related patents could be owned by tech behemoths, including Samsung Electronics, the company that received the most patents in 2022 with 8,513, Apple ( AAPL ), No. 14 on the list with 2,313 patents, and Google parent Alphabet ( GOOG ) (GOOGL), no. 15 with 2077 patents.
Earlier this week, Bloomberg reported that Apple ( AAPL ) plans to launch its Buy Now, Pay Later service in September.
JPMorgan Chase ( JPM ) CEO Jamie Dimon is pushing the company to compete and beat fintech. At the end of 2022, the Wall Street and Main Street banking giant intended to hire 2,000 technical workers.