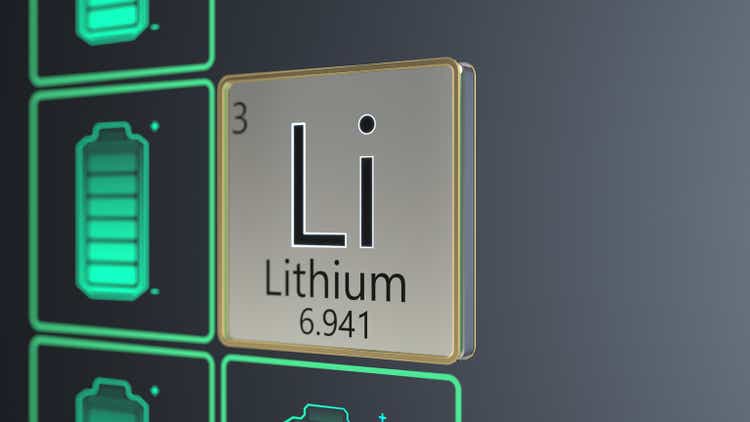 Cathie Wood and ARK Invest argued that actions taken in recent years to increase production of the lithium needed for EV batteries have eased the supply problem that has been a major stumbling block for the industry.
Now, Wood and her team believe that lithium will be in oversupply over the next few years, which in turn would lower the price and allow big cost reductions for EV names like Tesla (TSLA).
Cathie Wood chirped Late Monday night: "The tenfold rise in lithium prices over the past two years is a clarion call for more production and supply. Now that CATL in China, Samsung and LG in Korea, and major automakers have committed to the electric vehicle revolution, the odds are high that lithium will be in excess over the next few years."
Ark noted that the price of lithium essentially doubled in 2017 to $15k per metric ton and that supply has responded. Lithium is currently trading at approximately $70,000 per metric ton. Check out the graphic below provided by ARK Invest: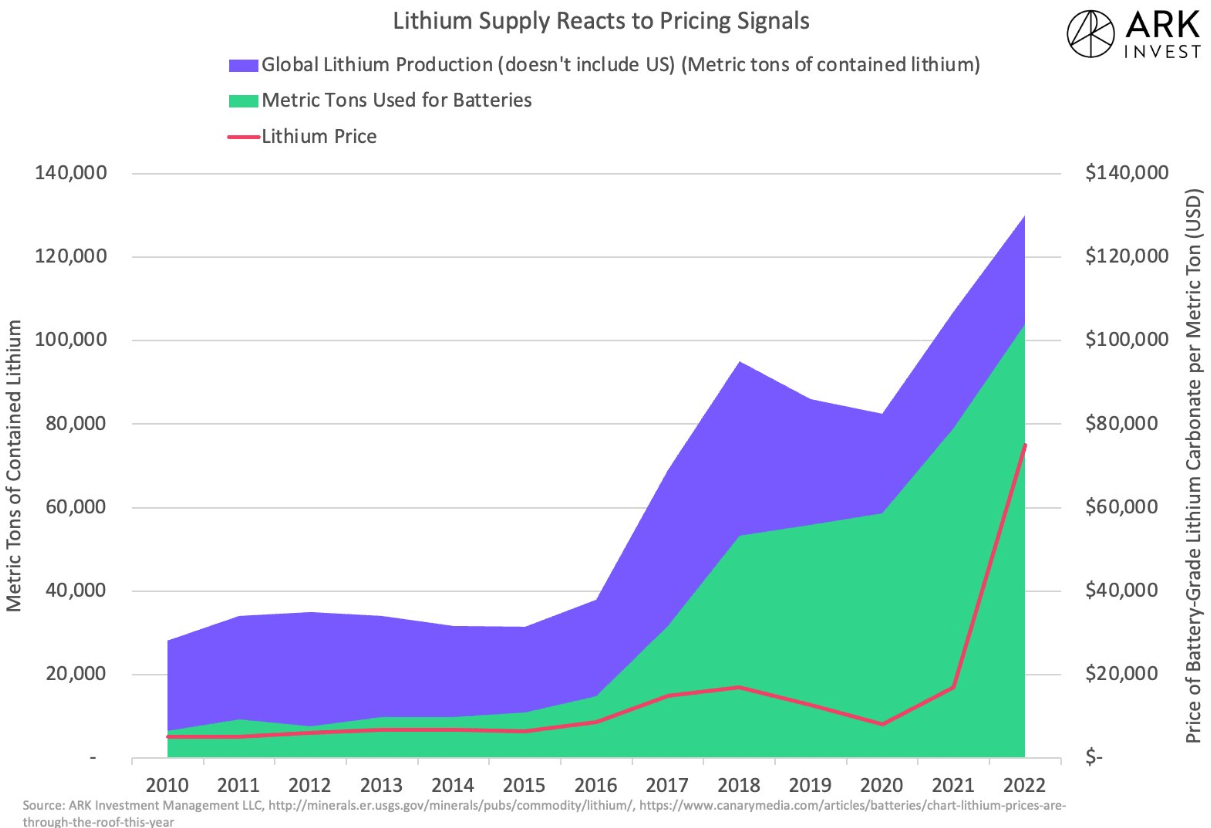 Additionally, Sam Korus, ARK's director of research, stated, "Global automakers have earmarked ~$600 billion for battery investments over the next 10 years." ARK's research highlights that approximately $30 billion in capital investment would be required to bring new mines online to meet demand expectations.
Concerns about lithium batteries and electric vehicles are always top of mind for Wood, as her actively managed ETFs hold large stakes in Elon Musk's Tesla ( TSLA ) . At the moment, Wood's flagship ARK Innovation ETF (NYSEARCA: ARCH) has a weighting of 10.80% in TSLA, making the stock the number one owned stock.
Moreover, the ARK Autonomous Tech & Robotics ETF (SHISIŠI: ARKQ) also lists TSLA as its largest holding as it weights the EV giant as 14.70% of the fund. In addition to ARKK and ARKQ, the ARK Next Generation Internet ETF (NYSEARCA: ARKW) has a 7.16% stake in TSLA, ranking the stock as its third largest holding.
In addition to the ARK family of ETFs, other funds that may pay attention to Ark's research include the Global X Lithium & Battery Tech ETF (LIT), the Amplify Lithium & Battery Technology ETF (BATT), and the S&P Global Core Battery Metals ETF (ION).
In other Ark Invest news, Cathie Wood in "Big Ideas 2023" sees artificial intelligence as the future.