CENTRESTAGE Buzz: SINCLAIR
CENTRESTAGE — Hong Kong's premier fashion trade show — is launching its fourth edition from September 4 to 7. In anticipation, The Daily profiling a handful of the show's most notable designers through weekly Q&As. This week: Sinclair Lee of the Korean streetwear brand SINCLAIR.
What inspired the collection you plan to show at CENTERSTAGE?
In an increasingly rugged society, we talk about the importance of communication between people, and the most important means of communication is to express 'mercy and thankfulness' in a respectful way. Starting with the theme 'Fury or Merci,' this collection will be unisex, with a bold line of incision and color blocking, with the keywords 'Color & Sporty.'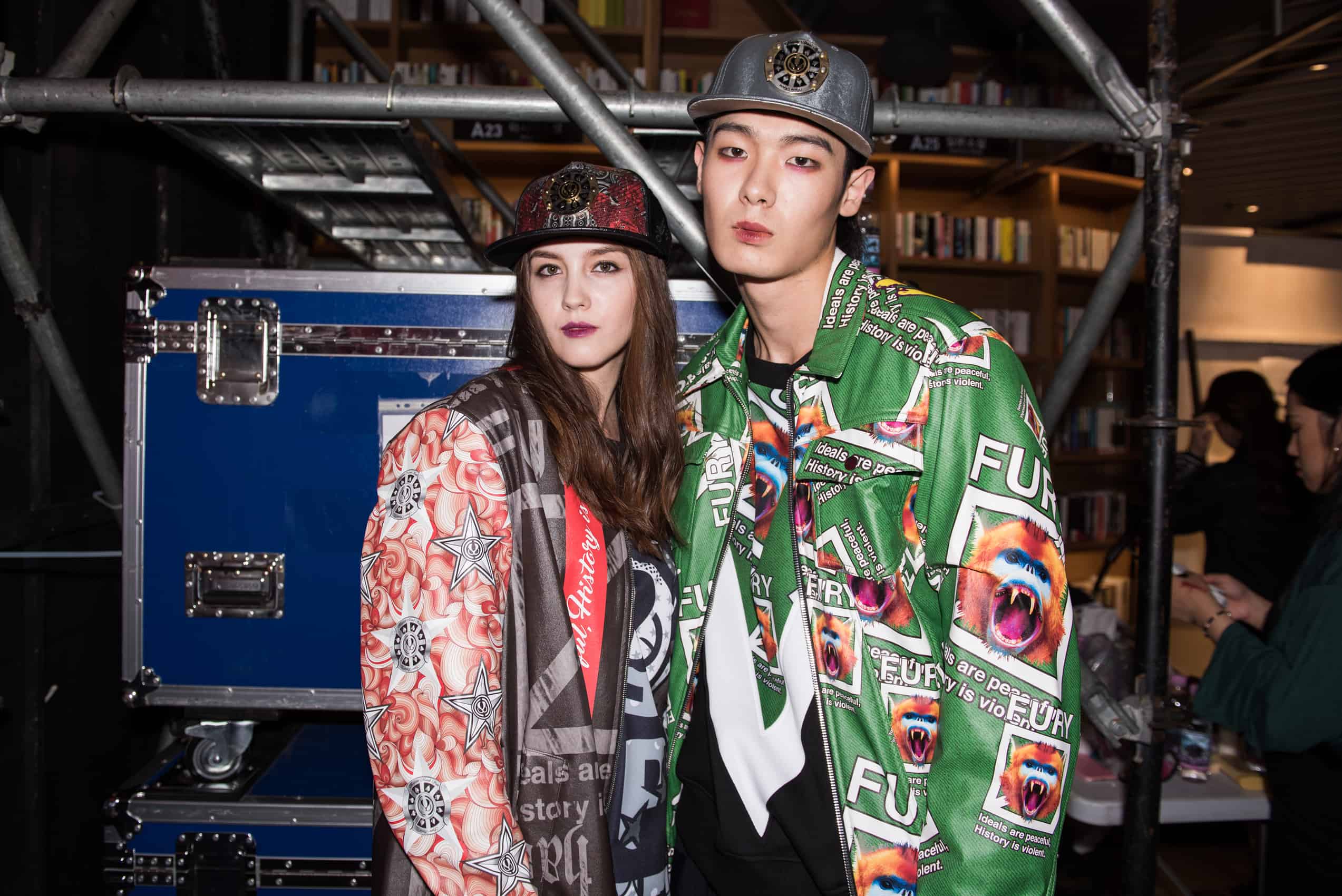 What is it about CENTERSTAGE that makes it such a good showcase for your brand?
SINCLAIR is still an unfamiliar brand, especially among foreign buyers. We were well received by buyers when we participated in CENTRESTAGE jointly with several brands in 2018, even though we only showed eight pieces. This time, the goal is to introduce SINCLAIR to international buyers as an independent brand and make full-fledged inroads into foreign markets.
Tell us about your design background. 
I majored in fashion design at university and, naturally, worked as a designer after graduation. In the early days, I learned the basics of clothing design while working as a designer for small men's clothing brands and sportswear brands. Since then, as creative director at a casual brand specializing in hats and unisex casual apparel, I launched a number of PB brands and achieved successful results. Then, in 2014, I decided I wanted to make a brand with my name, so I quit my job and started SINCLAIR, which is my English name. I am now working as CEO and creative director.
What would you say was your brand's first big break? 
In 2017, SINCLAIR was selected as a top up-and-coming designer brand, drawing attention from Korea's leading portal site Naver, and allowing us to showcase the brand at Seoul Fashion Week. It was an opportunity to promote the brand both at home and abroad and to start a fashion business in earnest.
Your business is based in Korea — how does that influence your product?
Consumers in Korea are very smart and sharp. If I can meet their tastes and requirements, I think I can establish myself as a successful brand overseas as well.
What is something people tend to get wrong about Korean culture or Korean style?
Some people think Korean fashion is uniformity and passive, blindly following the current trend, but this is not true. South Korea's fashion culture is now rapidly evolving, with designers seeking diverse followers and novelty. You could say that Korean fashion is going through a cycle of metamorphosis.
What makes your brand unique?
"Born to be different and unique" is the basic proposition of SINCLAIR's design, pursuing a new, differentiated design. Rather than satisfying everyone's tastes, we want to show a design that satisfies those who want to express their individuality and uniqueness.
What is your brand's signature?
 Jackets, jumpers, and training suits with a melted graphic design are SINCLAIR signatures. Sometimes people think that these designs mean complex, profound things, but we don't want our designs to be considered elusive. We hope you enjoy these designs and feel free to interpret them in any way you wish.
What do you think the next big trend is? (Specific to your brand / category)
It's a very difficult question! I think it is highly likely that vintage styles will be the next trend — silhouette, color, technique. I also think stories about the environment and sustainability will become deeper and be more talked about in the near future. This is also a preview of our next collection!
Check out SINCLAIR's newest collection at CENTRESTAGE, September 4 – 7 at the Hong Kong Convention and Exhibition Centre. Admission is free and buyers can register through the official website. Buyers are also encouraged to download HKTDC Marketplace app, which facilitates registration to all the fairs organized by HKTDC and keeps buyers abreast of the latest industry news and fair information. 
Subscribe to our newsletter and follow us on Facebook  and Instagram to stay up to date on all the latest fashion news and juicy industry gossip.