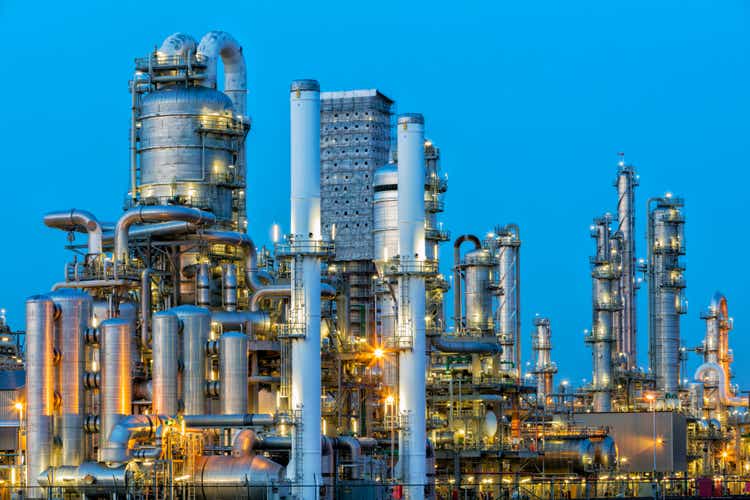 Chemours (NYSE: CC) expects titanium dioxide sales volumes to decline in 2023, although the TiO2 market should gradually improve as the year progresses, company executives said Friday.
The outlook for TiO2 should improve as inventories shrink in Europe may end soon, and demand in Asia should pick up after the Lunar New Year ends, President and CEO Mark Newman said of the company post-earnings conference call.
TiO2 is the most sensitive to economic cycles among Chemours' ( CC ) product lines, with the company's full-year guidance for $1.2 billion – $1.3 billion adjusted EBITDA and adjusted EPS of $3.80 – $4.29 – both below last year's $1.36 billion in adjusted EBITDA and $4.66 in adjusted EPS, but in line with the Wall Street consensus – takes into account the performance of the global economy, the company said.
In the advanced performance materials business, the company remains undersold in a number of product lines, Newman said during the call.
The CEO also said it was wise to continue investing responsibly in the production of fluoropolymers, part of a group of "eternal chemicals" that can last thousands of years in nature without breaking down.
"Fluorine chemistry is necessary and we believe that, based on our technology, it can be done responsibly," Newman said in response to the European Union's consideration of a proposal to ban widely used PFAS chemicals.
Shares of Chemours (CC) closed +2.5% on Friday after reporting lower-than-expected fourth-quarter adjusted earnings but with in-line guidance for 2023.