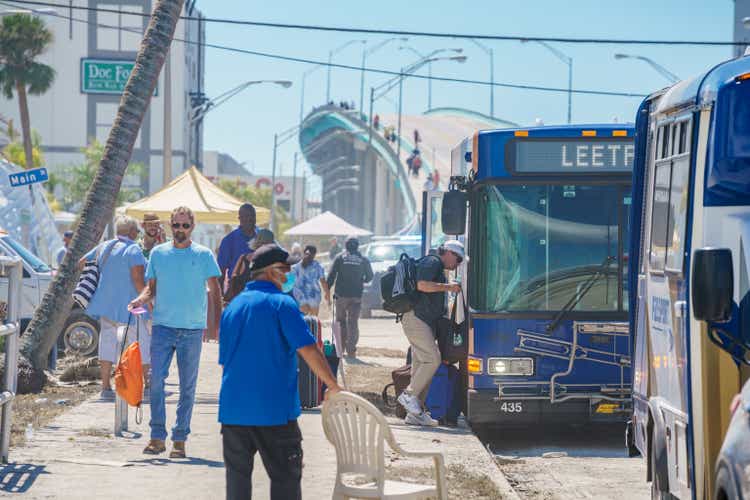 Registrations of new commercial vehicles in the EU decreased by 5.1% in the month of December 2022. This is mainly due to the continued shortage of components that affected availability. All segments suffered.
Regarding the region: the four main markets gave mixed results, France and Italy faced losses, falling 14.2% and 8.3% respectively. While Spain recorded a solid improvement of 15.2% and Germany of 8.4%, according to the European Association of Automobile Manufacturers or THAT.
Overall, in 2022, commercial vehicle registrations in the EU fell by 14.6%, the figures in December fell by 5.1%. Data on major markets worsened with France down 17.7%, Spain down 16.7%, Germany down 11.0% and Italy down 10.5%.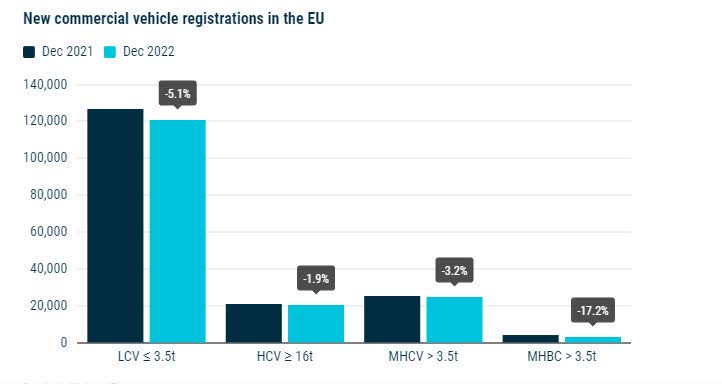 December registrations of new vans fell by 5.1%, to a total of 120,503 units sold across the EU. FY drop by 18.1% lower. New heavy commercial vehicles in December decreased by 1.9% year-on-year. Registrations of heavy trucks increased by 6.5% compared to the previous year. December registrations of new medium- and heavy-duty trucks fell 3.2%, while figures for the fiscal year rose 3.5%. December's new buses decreased by 17.2%, while in the fiscal year they fell by 5.1%.
December marks the 17th month of decline in commercial vehicle registrations, a brief overview of the previous analysis.
Sector Overview: Ford (F), Nissan (OTCPK:NSANY), Toyota (TM), Honda (HMC), Stellantis (STLA), Tesla (TSLA), Mazda (OTCPK:MZDAY), Hyundai (OTCPK:HYMTF), Porsche (OTCPK:POAHY), Volkswagen (OTCPK:VWAGY), BMW (OTCPK:BMWYY), Subaru (OTCPK:FUJHY), Volvo (OTCPK:VOLAF), Daimler (OTCPK:DTRUY), Aston Martin Lagonda (OTCPK:ARGGY) and Renault (OTCPK:RNLSY).