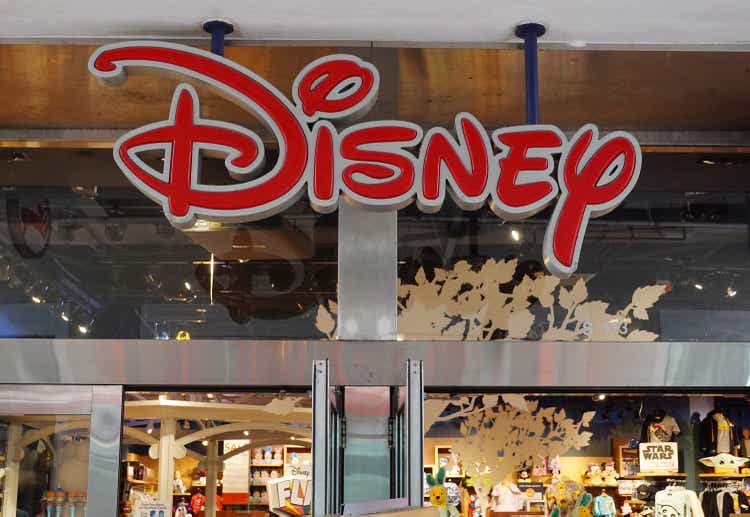 Disney (NYSE: DIS) is scheduled to announce first-quarter earnings results on Wednesday, February 8, after the market closes.
The consensus EPS estimate is $0.79 (-25.5% Y/Y) and the consensus revenue estimate is $23.29 billion (+6.7% Y/Y).
Over it last 3 months, EPS estimates were 0 upward revisions and 10 down. Revenue estimates saw 2 upward revisions and 9 downward revisions.
House of Mouse ended in 2022 with the surprise return of former CEO Bob Iger to replace the short-lived Bob Chapek. For the start of 2023, Iger made changes to the parking policy and outlined plans to work in the employee office.
However, Nelson Peltz put Iger and his board in the crosshairs of an activist campaign. Disney strongly opposed Peltz's efforts, according to company statements.
On the other hand, the company saw the latest installment of its Avatar franchise become one of the highest-grossing films of all time. The Avatar franchise is expected to be a key positive for Disney's Q1, along with theme park attendance.
The first-quarter results will also be a test for Iger, who returned with a mandate to "set a strategic direction for renewed growth" as Disney continues to struggle with finances on the media side, in large part due to slowing ads and linear subscriber declines.
Disney's streaming losses peaked in the latest quarter, falling short of expected revenue and profit despite a strong showing from its theme parks division.
According to RBC Capital Markets, the company's first quarter results will be dominated by commentary on strategic and operational visions. A concrete plan may not be in place yet, but according to a Bloomberg report, Disney may be considering licensing some of its content library to outside media companies.
Loop Capital, meanwhile, said Disney could lower its guidance for streaming subscribers with corresponding cuts in marketing and possible programming costs as the mouse tightens its purse strings.
Over the last 2 years, DIS beat EPS estimates 63% of the time and beat revenue estimates 50% of the time.