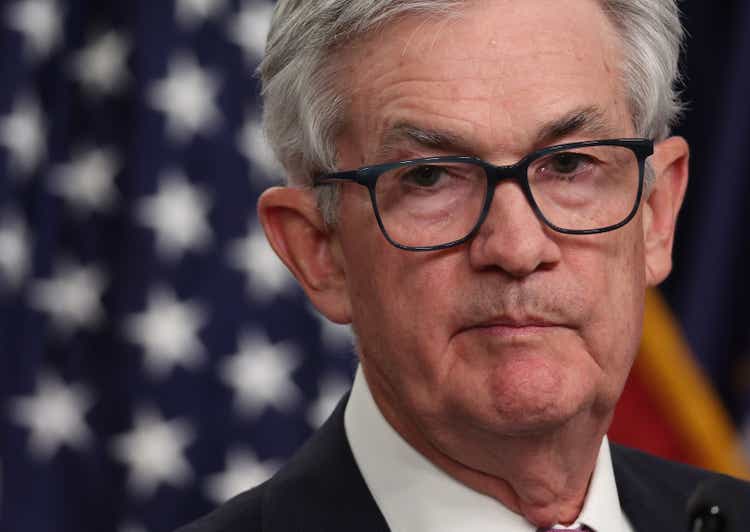 The major averages traded lower on Tuesday as investors wait to hear from Fed Chairman Jerome Powell for the first time from his press conference on the day of the decision.
Early and the Dow (DJI) was rejected by the user 0.4%S&P 500 (SP500) skated 0.2%and the Nasdaq Composite (COMP.IND) was almost flat.
"Markets started the week with a 'scary spice' yesterday, with soft bonds and stocks, especially bonds," said Deutsche Bank's Jim Reid. "This was fueled by growing doubts among investors about whether inflation will ease as much as they had hoped in the coming months, which in turn has priced in a much more aggressive pace of rate hikes by central banks."
"Indeed, Fed terminal rate expectations for this cycle hit the first new cycle high since early November with the July contract ending yesterday at an implied rate of 5.157%, up 4.81% from last year's recent lows Wednesday," Reid said.
The 10-year bond yield (US10Y) rose 1 basis point to 3.64%. The two-year yield (US2Y) was 1 basis point lower at 4.44%.
"Clearly, any implication that there are upside risks to the Fed's rate outlook would be borne out by the change in market prices over the past few days," Reid said.
Powell will speak at noon ET at the Economic Club in Washington, DC
"It would be useful to hear an assessment of what the Fed actually thinks is happening given structural economic changes, cyclical impulses and lower quality data," UBS's Paul Donovan wrote. "An explanation of how the Fed thinks higher rates will reverse profit-driven inflation would also be nice. Instead, we're likely to get useless platitudes; 'Wages are high. Growth, jump, rise.'"
December import and export data came in, while the trade balance increased. International trade in goods and services: -$67.40 billion vs. -$68.8 billion expected and -$61.00 billion in November.
Among the active stocks, Chegg (CHGG) fell due to the poor outlook.