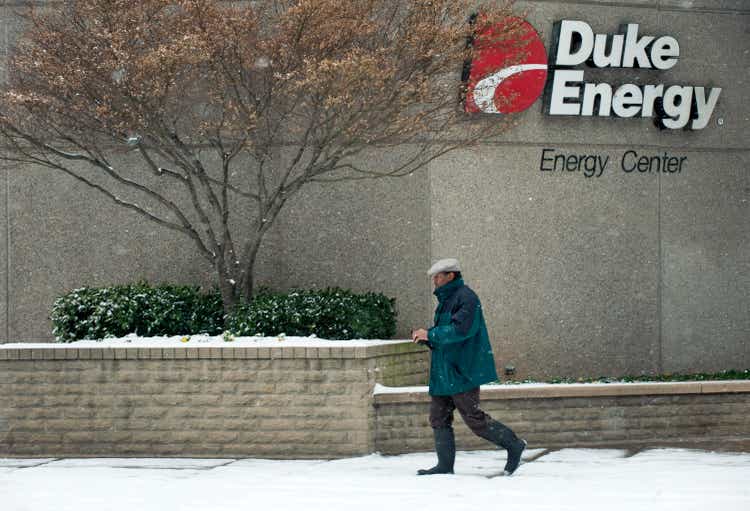 Duke Energy (NYSE: DUK) -1.5% in trading Thursday after beating expectations for adjusted fourth-quarter earnings but swung to a GAAP loss after posting a $1.3 billion impairment charge related to its plans to sell its commercial renewables business.
Duke (ALL) said it lost $531 million, or $0.71 per share, in the fourth quarter, compared with a profit of $732 million, or $0.93 per share, in the previous quarter, while revenue rose 20% to 7 .35 billion from $6.12 billion a year ago, easily beating analysts' consensus estimate of $5.04 billion.
The company said fourth-quarter results were helped by factors including higher electricity volumes, lower operating and maintenance costs and favorable weather, partially offset by rising interest rates.
Duke ( DUK ) said on its post-earnings conference call that it is raising its five-year capital plan to $65 billion, $2 billion more than the previous five-year plan, with about 80% of spending focused on low-carbon energy.
After the write-down, Duke's ( DUK ) renewable assets now have a book value of $1.5 billion to $1.6 billion, CFO Brian Savoy told Bloomberg.
"If you decide to sell these assets at any point in their life, you're setting yourself up for impairment," Savoy said when asked if the company had overvalued the renewable assets on its books.
Shares of Duke Energy ( DUK ) have lost 5.5% so far this year and 6% over the past year.