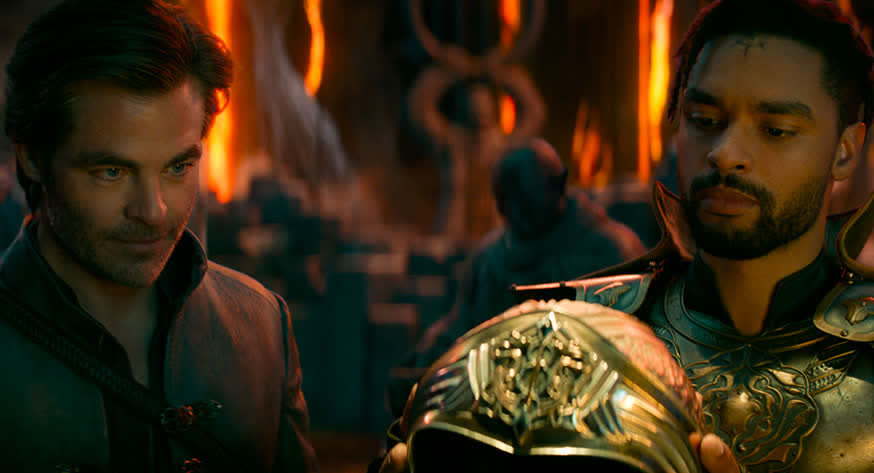 With John Wick making its mark at the box office last weekend, this weekend brings a contender (based on the venerable fantasy game) ready to take the initiative.
Dungeons & Dragons: Honor Among Thieves (NASDAQ: PARA) (NASDAQ: PARAA) is an expensive production based on the decades-old dice-based role-playing game, and will look to start collecting against its $150 million production cost with a strong run in 3,850 domestic theaters.
The film, made in association with Hasbro's ( HAS ) eOne , pulled in $5.6 million in Thursday previews, suggesting it may be headed for an opening on the higher side of the $30 million to $40 million range.
This could lead to dethronement John Wick: Chapter 4 (NYSE: LGF.A) (NYSE: LGF.B), which reached $73.5 million in last week's opening weekend in an era when top films often lose 50% of their opening take in their second week.
And despite what might seem like limited interest in the subject matter — few people play Dungeons & Dragons as adults — the film has drawn strong reviews and word of mouth since its premiere at the SXSW festival in Austin.
It competes with the extended edition of Zach Braff's play A good person (United Artists/AMZN), and crime drama One thousand and one (CMCSA).
Movie tickets: AMC Entertainment (AMC); Cineworld (OTCPK:CNNWQ); Cinemark (CNK); (IMAX); Marcus (MCS); Reading International (RDI); Cineplex (CGX:CA); National CineMedia (NCMI).