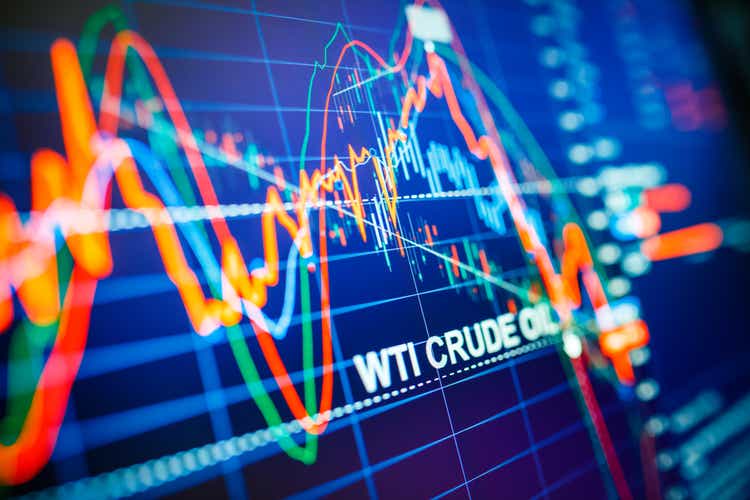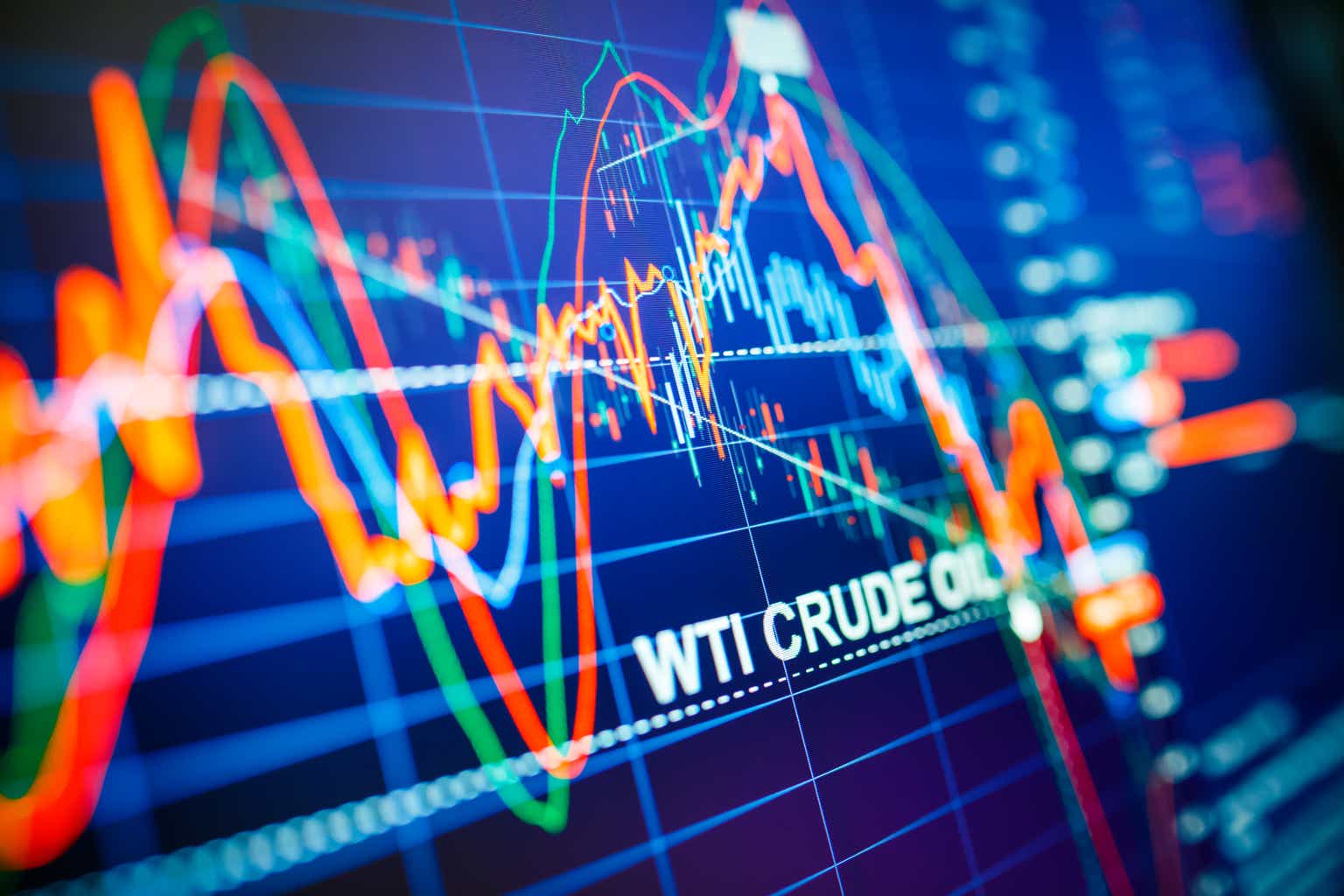 Energy was the lone gainer among 11 S&P sectors this week, as Russia's planned output cuts next month in retaliation for Western sanctions capped crude's more than 8% weekly gain.
Russian the move is largely expected, and most analysts are "already drawn in pencil" Russian production is down 700-900k bbl/day this year, according to Rebecca Babin, senior energy trader at CIBC Private Wealth US
First month Nymex crude (CL1:COM) for March delivery is closed +8.6% to $79.72, its best weekly result since October, and April Brent crude ( CO1:COM ) settled +8% to $86.39/bbl, both posting consecutive weekly losses.
Meanwhile, Nymex natural gas ( NG1:COM ) for March delivery snapped a seven-week losing streak, ending +4.3% to 2,514 USD/MMBtu.
ETFs: (NYSEARCA: USE IT), (BNO), (UCO), (SCO), (DBO), (DRIP), (GUSH), (USOI), (NRGU)
The consensus among oil watchers is for lower crude prices this year, and commodity growth Goldman Sachs this week lowered its 2023 average Brent spot price forecast to $92/bbl from its previous forecast of $98/bbl oil – and won't hit $100 until December – while also lowering its 2023 WTI spot price forecast to $86/bbl from $92/bbl previously.
But OPEC sources told Reuters this week they believed a recovery in oil prices was more likely this year, with a growing number seeing a possible return to $100/bbl.
Reuters said it has spoken privately with five OPEC officials about the outlook for $100 oil, three of whom see oil more likely to rise in 2023 than fall, and two of whom predict prices will return to $100.
The lifting of China's COVID-related restrictions should boost oil demand growth in 2023, with OPEC members pumping nearly 1 million bbl/d less than their target, according to the group's own figures and other estimates.
Best Oil & Gas ETF – Select Energy Sector SPDR Fund (NYSEARCA:XLE) – closed +5% this week.
The 10 biggest winners of energy and natural resources in the past 5 days: (NYSE: DHT) +22.5%(NGL) +20.2%(WFRD) +19.1%(DRILL) +17.1%(FLUX) +15.9%(BP) +15.6%(STNG) +14.8%(DFLI) +14.6%(NM) +13.8%(EQNR) +13.4%.
The 5 biggest drops in energy and natural resources in the past 5 days: (ODV) -23.2%(AZRE) -18.2%(CMP) -18.1%(FCEL) -16.1%(WOMAN) -15.2%.
Source: Barchart.com