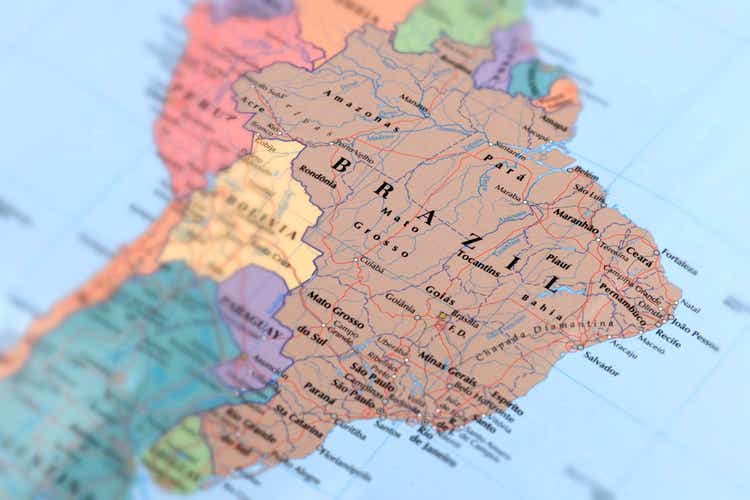 Equifax (NYSE: EFX) on Thursday agreed to acquire Boa Vista Serviços, the second largest credit rating service in Brazil, in a deal that carries an enterprise value of ~$596 million and expands Equifax's operations into the fast-growing Brazilian market.
"Strategic, solid acquisitions are critical to our EFX2025 growth priorities," said Equifax (EFX) CEO Mark W. Begor. "Boa Vista Serviços is our 14th acquisition signed or completed by Equifax in the last 24 months at a total value of $4.1 billion."
Under the terms of the agreement, Equifax (EFX) will offer all shareholders of Boa Vista Serviços the option to receive R$8.00 (US$1.51) in cash; R$7.20 in cash and 0.0008 EFX Brazilian Depositary Receipts, representing an equivalent portion of one share of Equifax common stock; or R$5.33 of Equifax do Brasil SA common stock and R$2.67 in cash or 0.0027 Equifax BDRs.
The deal represents an 89% premium to the closing price of Boa Vista Serviços shares on December 15, 2022, the last unchanged trading day before Boa Vista accepted the acquisition offer.
Boa Vista's largest shareholder, Associação Comercial de São Paulo, has agreed to vote in favor of the transaction. Combined, Equifax ( EFX ) and ACSP hold more than 40% of Boa Vista's equity. ACSP also entered into a 15-year contract with Boa Vista Serviços to maintain its commercial relationship, refrain from competing with Boa Vista, and provide consulting and regulatory support services.
On December 19, Equifax (EFX) announced an offer to buy Boa Vista for R$8.00 per share.