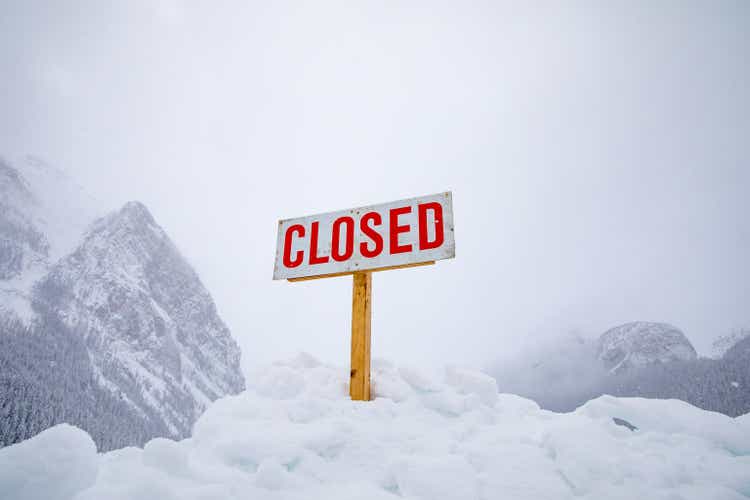 Exchange-traded fund closings hit a pace in early 2023 that the industry hasn't seen since 2020. As market uncertainty grows, investors appear to have become more selective in how they deploy capital, which is had an impact on certain thematic ETFs.
So far in 2023, ETF issuers have closed 58 different exchange-traded funds. This is already a significantly higher number of shutdowns than was the case in 2022 and 2021, when the same issuers liquidated 18 and 19 ETFs, respectively.
The list of funds being spun off includes the NFT-focused Defiance Digital Revolution ETF (NFTZ). At the same time, the Generation Z ETF (ZGEN) was canceled along with the AXS De-SPAC ETF (DSPC), and the thematic fear of missing out fund AXS FOMO ETF (FOMO).
While ETF money avoided many names in 2023, the area that got a lot of attention was US Treasuries. Among the top 10 ETF inflows for 2023, three are focused on Treasuries. These names include the following:
iShares 0-3 Month Treasury Bond ETF (

NYSEARCA: GLOBAL

) + 3.76 billion dollars.
iShares 7-10 Year Treasury Bond ETF (

NASDAQ: IEF

) +4.37B.
iShares 20+ Year Treasury Bond ETF (

NASDAQ: TLT

) +4.88B.
Outside of the US Treasury, the Vanguard S&P 500 ETF (NYSEARCA: VOO), which is one of the world's largest ETFs tracking the benchmark S&P 500, has also raised a large amount of money. In 2023, VOO earned $4.05 billion.
Data on the flow of ETF funds is according to ETF.com.
In other ETF news, financial participants injected net positive capital into the fund market for the fourth straight week of trading.