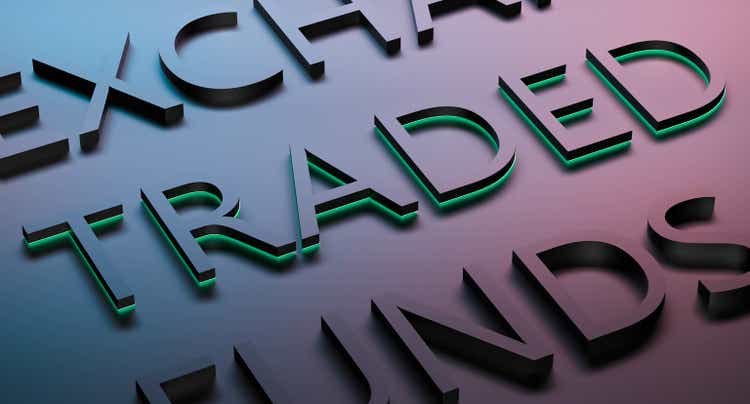 Next week's calendar will be headlined by the latest inflation announcement, which should spur trading activity for certain Treasury-linked ETFs. At the same time, markets will also monitor earnings news from popular names such as Coca-Cola (NYSE: KO), Biogen (NASDAQ: BIIB) and DraftKings (NASDAQ: DKNG).
As inflation and earnings news hits the streets, linked exchange-traded funds could find themselves in the crosshairs for possible volatility.
US Treasury ETFs
Treasuries will remain a hot topic of discussion in the coming trading week. This focus will become even more intense as the investment community prepares to digest the latest CPI print, due out on Tuesday. As a result, ETFs linked to the Treasury market can see the potential for price swings.
ETFs to Watch: (TLT), (IEI), (IEF), (SHY), (GOVT), (VGSH), (VGIT), (SCHO), (SCHR), (SPTL), (TLH) and (VGLT) ).
ETFs linked to Coca-Cola
Coca-Cola ( KO ) will announce its quarterly earnings on Tuesday. Shares of the consumer products giant can be found in 294 different exchange-traded funds, but below are some of the ETFs with the largest weightings to the stock.
ETFs to Watch: (IYK), (XLP), (VDC), (FSTA), (IWTR), (UGE), (KXI), (ESGS) and (FTXG).
ETFs related to Biogen
Biogen ( BIIB ) is scheduled to provide Wall Street with its latest earnings data on Wednesday. BIIB is rooted in 272 exchange-traded funds. Below are the funds that have the largest portfolio in BIIB.
ETFs to Watch: (BBH), (QQQA), (PBE), (SANE), (IBRN), (IBBQ), (IBB), (PSYK), and (FBT).
ETFs linked to DraftKings
DraftKings ( DKNG ) earnings are scheduled to be released on Thursday. DKNG can be viewed within 76 separate ETFs. Some of the biggest owners of DraftKings include the following:
ETFs to Watch: (BETZ), (IBET), (ARKW), (ODDS), (ARKF), (JFWD), (TWEB), (NFTZ) and (ARKK).