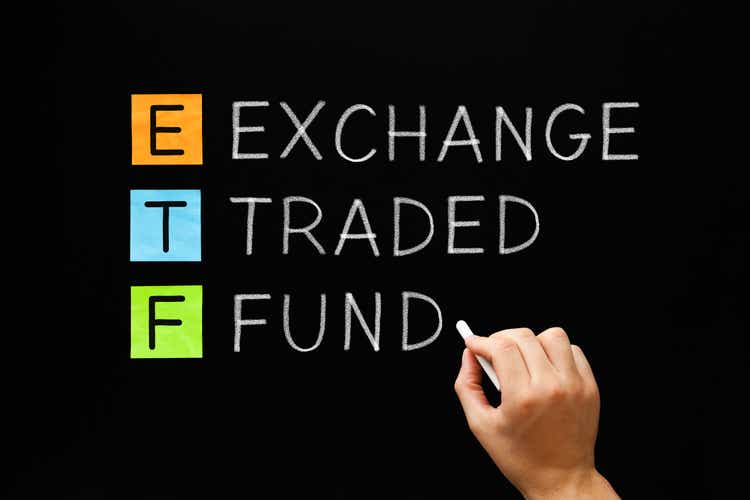 The Federal Reserve's interest rate decision will be the main driver of trading activity next week. At the same time, Wall Street will also get more earnings reports — this time from some of the biggest tech names and some of the the highest profile oil players.
With these catalysts in mind, here are some ETFs that could be key trading assets for the week:
US Treasury ETFs
The Fed is scheduled to announce its latest policy decision on Wednesday. Analysts widely expect the central bank to raise rates by another 25 basis points. As such, investors will focus heavily on the Fed's guidance for future rate decisions.
These policy projections will more than likely spur trading activity in the bond market as market participants digest the latest comments from Fed Chairman Jerome Powell. In turn, this will affect ETFs tied to the Treasury and bond markets.
ETFs to Watch: (NYSEARCA:AGG), (NASDAQ: BND), (TLT), (IEI), (IEF), (SHY), (GOVT), (VGSH), (VGIT), (SCHO), (SCHR), (SPTL), (TLH) and (VGLT).
ETFs affiliated with Exxon Mobil
Oil and gas conglomerate Exxon Mobil (NYSE: XOM) will issue its quarterly earnings report on Tuesday, January 31st. Analysts forecast XOM to post earnings per share of $3.29 on revenue of $90.21 billion.
ETFs to Watch: (XLE), (DRLL), (VDE), (FNY), (IYE), (ERX), (DIG), (IXC) and (FILL).
ETFs attached to Alphabet
alphabet (NASDAQ: GOOG) ( GOOGL ) is scheduled to report quarterly earnings on Thursday, February 2nd, and analysts expect the company to post earnings of $1.21 per share on revenue of $76.7 billion.
GOOG and GOOGL can be found in 270 and 352 different exchange-traded funds, respectively. The three most weighted by megacap name are listed below:
ETFs to Watch: (XLC), (FCOM) and (VOX).