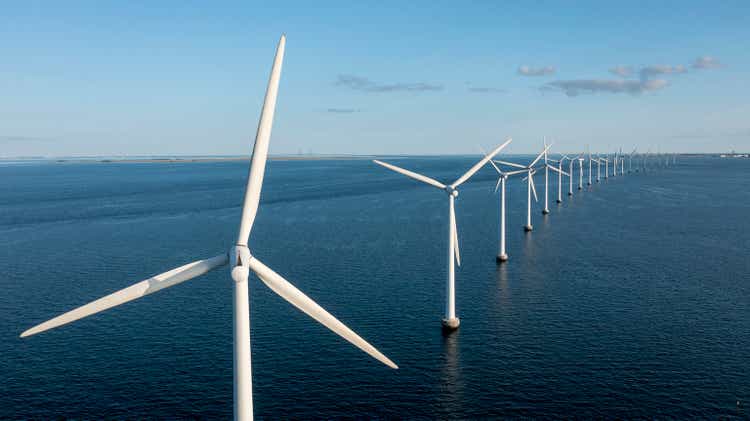 General Electric (NYSE:GE) said Thursday that it has submitted a plan to build two new generating facilities in New York to support the state's efforts to use wind turbines for proposed offshore wind farms, provided it receives enough customer orders.
GE ( GE ) said the facilities will be located along the Hudson River south of Albany, with subsidiary LM Wind Power building a plant to make offshore wind turbine blades, while GE Vernova will build a separate facility to make nacelles that sit on top. tower and contain wind turbine machines.
Construction depends on whether GE ( GE ) gets enough wind turbine orders from New York's ongoing tender for as much as 4.6 GW of offshore wind development; last year the company abandoned a plan to build a blade facility for offshore projects in the UK after failing to secure sufficient volumes.
Earlier this week, General Electric (GE) reported better-than-expected total adjusted earnings for the fourth quarter, "solid results for a solid company," writes Daniel Jones in an analysis recently published on Seeking Alpha.