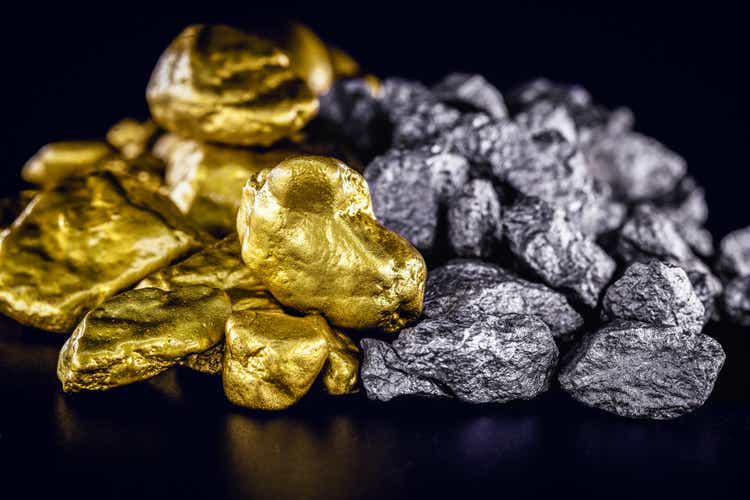 Gold and silver prices are expected to rise in 2023 by an average of 3.3% and 8.8% by the end of the year compared to 2022, the London Bullion Market Association said in its annual survey on Wednesday.
From factors that could potentially drive up prices, 43% of respondents said the US dollar and the Federal Reserve's monetary policy would be the most important, while 14% said inflation and 11% geopolitical factors.
For gold, polled analysts forecast a 2023 average price of $1,859.90/oz, although the range was wide, between $1,594 and $2,025; the average gold price in 2022 was $1,800.09/oz.
For silver, analysts expected prices to average $23.65/oz this year, with a range of $17.50 to $27.00; the average silver price in 2022 was $21.73/oz.
Analysts polled saw platinum prices rise 12.5% ​​this year to $1,080.40/oz, while palladium prices were forecast to fall 14% to average $1,809.80/oz.
ETFs: (NYSEARCA:GLD), (GDX), (GDXJ), (IAU), (NUGT), (PHYS), (NYSEARCA: SLV), (PSLV), (SIVR), (SIL), (SILJ), (SLVP), (PPLT), (PLTM), (PGM), (PALL), (SPPP)
A new report from the World Gold Council says demand for gold in 2022 will reach its highest level in more than a decade.