Hip-hop artist 50 Cent is trying to change the fortunes of a team in the Western Conference playoffs. He recently took to social media about how he plans to change the fortunes of the Minnesota Timberwolves.
50 Cent thinks the Timberwolves are cursed because his co-star Ja Rule had a terrible halftime performance. The Milwaukee Bucks brought him in to play, but it didn't go as they had hoped.
•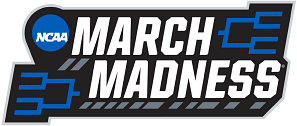 After this performance, the New York rapper is looking to turn things around for the T-Wolves. In his social media rant, he touched on how he has a ritual planned to change things in Minnesota.
"We're going to get rid of the Timberwolves curse. I've planned a whole ritual to break the curse."
Can 50 Cent turn things around for the Minnesota Timberwolves?
50 Cent picks a good time to break the supposed curse of the Minnesota Timberwolves. With the regular season coming to an end, they are preparing for the rest of the season.
As we head into the final stretch of the regular season, Minnesota is right in the middle of a tight Western Conference standings. They are currently in seventh place with a 39-38 record. However, there is a high probability that their fate would change.
The Timberwolves are just one game behind the Golden State Warriors for sixth place. Moving up one spot would mean you don't have to compete in the play-in tournament. Looking further down, the New Orleans Pelicans, LA Lakers and OKC Thunder are all within one game of them.
Injuries disrupted the regular season for Minnesota, but they recovered at the right time. Karl-Anthony Towns missed most of the year but recently rejoined his team on the court.
Since teams haven't seen them at full strength in a while, the Timberwolves have a chance to surprise teams in the playoffs. Not only do they have their dual big lineup of Towns and Rudy Gobert, but Anthony Edwards continues to elevate his game. On top of that, the team added Mike Conley at the trade deadline to bring more experience.
Depending on how superstitious Minnesota is, this performance could be a nice boost for them before the playoffs. Only time will tell its effects.
Edited by Kevin McCormick