In a year where both the New York Knicks and Rangers are competitive and likely slated for the playoffs, James Dolan can't help but put his fat face in the news. In case you missed it, the embattled owner is determined to continue using facial recognition software in his never-ending battle against the lawyers who are suing him, even if it means banning the sale of beer at a Rangers game, per interview with the local Fox affiliate.
"At Madison Square Garden, if you're suing us, we're just asking you — please don't come until you're done with your feud with us," Dolan said. "And yes, we use facial recognition to enforce that."
The latest tête-à-tête came to light as the New York State Liquor Authority threatened to revoke Madison Square Garden's liquor license because of "unfavorable attorney policies," according to Dolan.
In what is definitely a pattern of illogical behavior, Dolan responded by threatening… Rangers fans?
"(The State Liquor Authority) is doing this for publicity so we're going to give them some publicity," Dolan said. "In response to their threats, we were able to choose a night and shut down all alcohol in the building. We know our fans would be disappointed."
I think New Yorkers would be more than a little disappointed if — on top of everything else Dolan does that negatively affects their happiness — they have to deal with the fallout from his ongoing legal battles. I know "Dry January" is a thing, but "Dry January" night isn't in rotation with Bobblehead or Star Wars nights.
G/O Media may receive a commission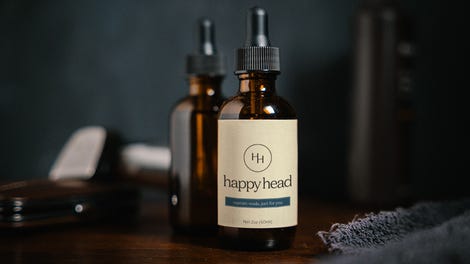 Bring back those luscious curls
This proprietary topical finasteride prescription is proven to regrow hair in just a few months.
Forget the Knicks beating Boston The Celtics in overtime on Thursday, or that it appears as if the team hasn't colossally screwed up recent free agent signings or draft picks. Everything must revolve around Dolan's petty quarrels. I guess being a New York hoops or hockey fan in 2023 is like waking up to beautiful weather, a good breakfast, and a promising start to the workday only to be reminded that you're terminally ill.
Why is facial recognition technology controversial?
We've all seen the Jason Bourne movie and seen CIA minions behind computers tracking Matt Damon's bone structure by the thousands with incredible accuracy. However, that's how it is in the movies, and that's not how the real world works. Motorized vehicles don't explode when they crash into each other, and that futuristic facial recognition technology isn't good at identifying people of color. Black people are already profiled enough on their own and they don't need some algorithm to make the situation worse.
Also, if you're wondering what kind of company Dolan is keeping in implementing the use of this type of technology, it's the police, China (allegedly), i "over 3,100 US agencies," including the FBI and the Department of Homeland Security. So, almost all organizations that people constantly accuse of violating our privacy. At least the CIA and police departments have the excuse of public safety. What is Dolan's thinking if not vanity?
I don't know how you get "threat of a self-imposed beer ban" from "using facial recognition technology to thwart lawyers." But only James Dolan. It's the thought process of an absolute, soul-sucking lunatic that no one understands (probably not even James, and definitely not his therapist).
So, umm, yeah, Bing-Bong and all that.