On Sunday, the NFL Network broke the news that Kellen Moore will not be returning to the Dallas Cowboys for a fifth year as offensive coordinator. This latest move Jerry Jones is another example of the same Band-Aids this franchise continues to put on massive wounds. They usually fail to get ahead of the curve and solve the real problem. Jones tends to stick with certain coaches for too long, and Moore figured he would be one of them heading into Sunday.
Everything we've heard from Dallas over the past few years has been about how Moore is loved within the organization and how they did not want to let him go. Moore received interest from other teams last offseason after a year in which the Cowboys' offense finished as the NFL's No. 1 rusher. This year, they finished the season 11th in yards and fourth in points per game. But Dak Prescott missed five games and the offensive line was shaken up as Cooper Rush filled the spot.
While Moore plays sometimes it can be questionable, sending him out of the building will not solve the bigger problems. Don't make it twisted; this talk of "mutual agreement" is bullshit. The former Cowboys backup quarterback feels like a scapegoat for the current QB/head coaching combination. Jerry felt a change was needed and probably didn't think Moore was ready to be a head coach. And he can't get rid of Prescott without hurting the team too much financially, so Moore drew the short straw. Or is it?
Bigger and better
News broke Monday morning that Moore is expected to head to Los Angeles to take over play-calling duties for the Chargers. His choice of plays may not always be the best, but he is limited at the QB position makes a big difference. Moore goes from coaching a fringe top 10-12 QB in Prescott to what some would already call a top five player in Justin Herbert. So maybe it was Moore who despised Jones and the 'Boys' after all. I still don't believe the separation agreement is nonsense. Breaks of any kind are rarely mutual; 50/50 split down the middle.
G/O Media may receive a commission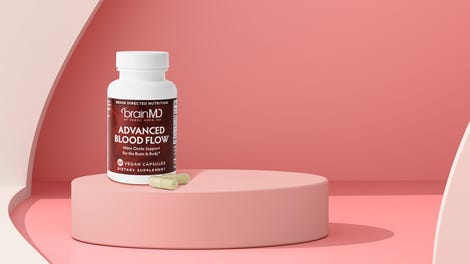 Improve your blood flow
BrainMD claims this proprietary supplement increases blood flow to help your cognitive and cardiovascular functions
What's next in Dallas?

Let's face the facts about the situation in Big D. It's Mike McCarthy just another guy in the head coaching position without an all-time great QB to carry him. The fact that many are still wondering what he actually does after three years of "leading" the team speaks volumes. The Super Bowl-winning coach is just another one of Jerry's coaches who won't take too much issue, especially publicly.
That's all we've seen in Dallas for almost 30 years. After his experience with Jimmy Johnson, Jones shied away from hiring a strong-minded coach who would do things his way. We're now at the point where Jones is parting ways with the coordinator because the QB can't consistently pass and gives up in big moments. Sure, Moore played, but he didn't throw a single fumble or collect 15 interceptions this year.
However, things have gone downhill between Moore, Jones and McCarthy, likely to be a blessing in disguise. The Chargers are not the best run organization in the league by any means and they have their own issues. Boot Moore will no longer have to deal with Jones' interference, Prescott's limitations and McCarthy's … well, whatever he's doing in Dallas. Now the Cowboys have a coaching vacancy to fill. Maybe they can switch Rush to OC, similar to what they did with Moore. That sounds like a Jerry Jones thing.