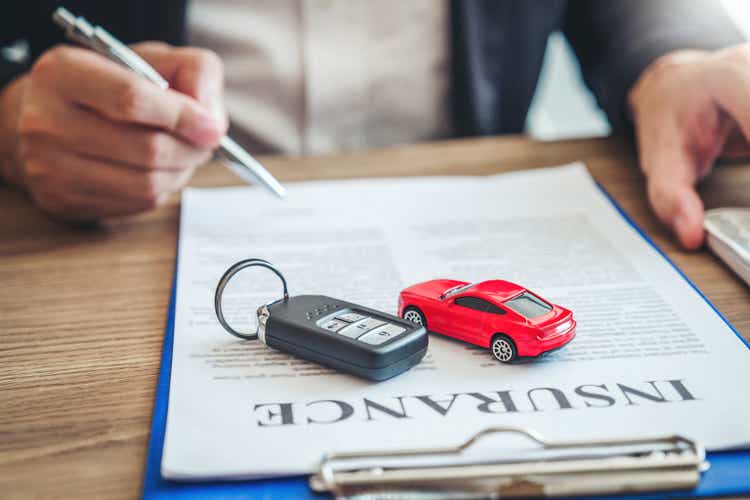 Kemper (NYSE: KMPR) the stock went up 6.2% on Tuesday to its highest level in more than a year after Raymond James upgraded the insurer to Strong Buy from Outperform on an improved outlook and management initiatives likely to boost results.
"While shares have surpassed S&P 500, we believe there could still be significant upside as management continues to implement additional initiatives to improve results over the next 24 months," analyst Gregory Peters said.
The new rating reflects a positive outlook for pricing, which should significantly improve the profitability of Kemper's ( KMPR ) specialty car book over the next 24 months.
Peters said restructuring initiatives, a strategic review of the PPA business and a potential migration to a reciprocal exchange structure could improve Kemper's ( KMPR ) long-term margin profile through 2025.
Raymond James raised its 2023 and 2024 operating EPS estimates for Kemper ( KMPR ) to $1.65 and $4.45 from $1 and $4.10, respectively. This reflects gradual improvements in underwriting results, higher net interest income and cost savings from restructuring initiatives.
The research firm also raised its price target on Kemper ( KMPR ) to $80 from $60, implying a 29.3% potential upside from last close.
The position of Raymond James is in line with the positive evaluations of the selling side. But SA Quant rates the stock as a Hold.
Shares of Kemper (KMPR) gained even 10.8% after the fourth quarter earnings report.