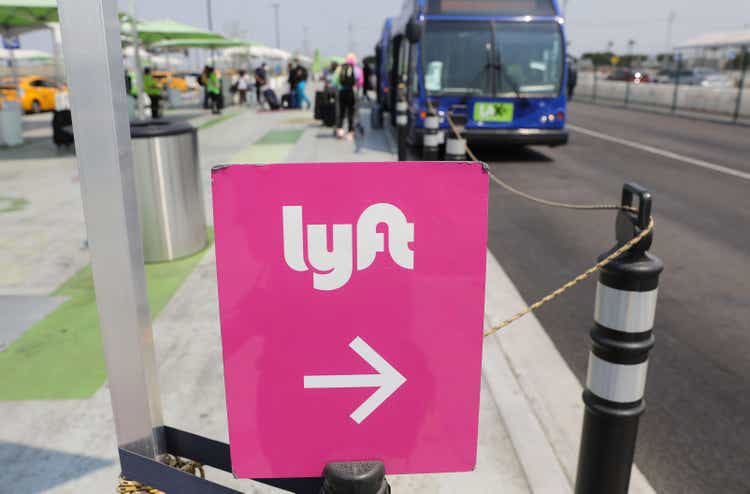 Lyft (NASDAQ: LYFT) sunk more than 30% in extended trading Thursday after it said the first quarter would be much weaker than expected.
Looking to the first quarter, Lyft ( LYFT ) expects revenue to be approximately $975 million, well below the $1.1 billion that analysts were predicting. It expects adjusted EBITDA between USD 5 million and USD 15 million.
Uber (NYSE: UBER), which competes with Lyft ( LYFT ), fell about 1.6% in extended hours.
During the fourth quarter, Lyft ( LYFT ) reported revenue of $1.2 billion, up 23.7% year-over-year, beating estimates by $50 million. It had 20.36 million active riders, generating an average of $57.72 during that period, up 11.5% year-over-year.
It had an adjusted EBITDA loss of $248.3 million and an adjusted net loss of $270.8 million.
Lyft ( LYFT ) also recorded $29.5 million in severance-related costs during the period, related to the job cuts announced in November.
It also expects a charge of about $3 million in the first quarter related to layoffs, along with $9 million in lease termination penalties as it consolidates its office space.
Earlier this week, investment firm Gordon Haskett downgraded Lyft ( LYFT ) , citing the stock's sharp year-to-date movement as well as its preference for Uber Technologies ( UBER ).