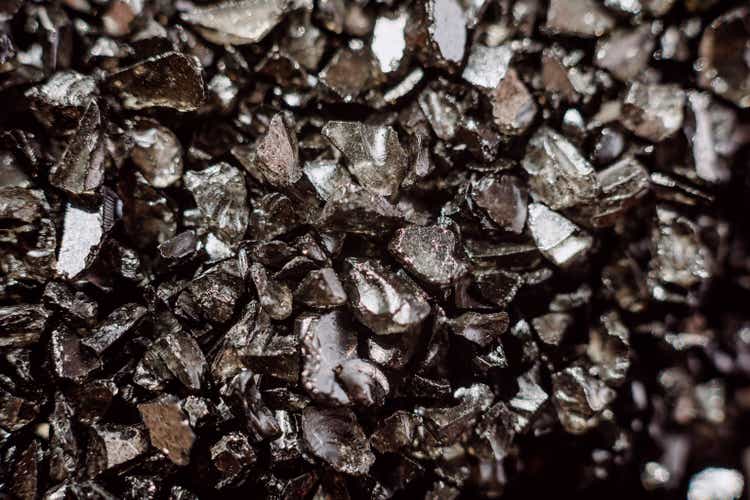 Lynas Rare Earths (OTCPK:LYSCF) (OTCPK:LYSDY) +5.6% in trading on Monday after reporting a nearly 15% rise in revenue in FQ2 as the supply disruptions that plagued the company in Q1 were resolved.
Total production of rare earth oxides has soared 27% in the December quarter to 4,457 metric tons from 3,500 produced in the first quarter, and NdPr production jumped 44% to 1,508 tons from 1,045 tons in the previous quarter, resulting in revenue rising to A$232.7 million from A$163 .8 billion Australian dollars in the September quarter.
Lynas (OTCPK: LYSCF ) (OTCPK: LYSDY ) said its average selling price in the second quarter rose to A$62.5/kg for its product range compared to A$54/kg last year, and future price trends they mainly depend on the economic recovery in China.
"Customer demand for Lynas' family of NdPr products remains strong," and the company will continue to "focus on ramping up production as our customers anticipate very strong demand in calendar year 2023," CEO Amanda Lacaze said Monday. "Lynas continues to receive inquiries from potential new customers for future cooperation, mainly from automotive OEMs and new magnet manufacturing projects outside of China."
Three months ago, Lynas ( OTCPK:LYSCF ) ( OTCPK:LYSDY ) reported that first-quarter revenue rose year-over-year, but overall production fell.