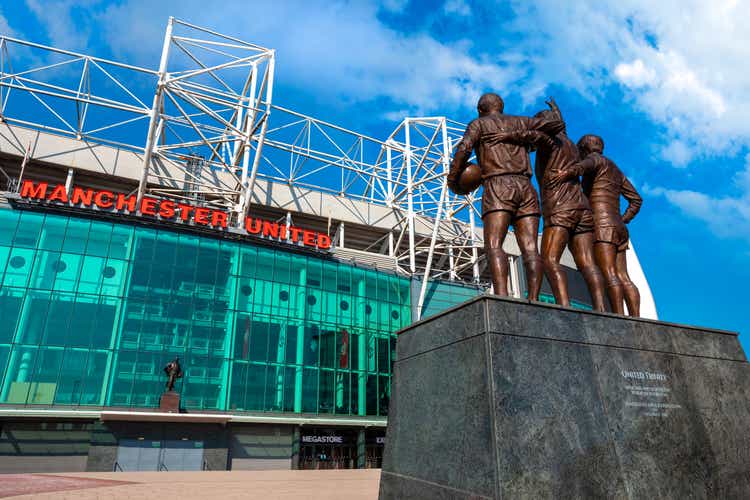 Shares in Manchester United (NYSE: MANU), perhaps the world's biggest football brand, took a step further on Thursday, up to 6% as the details of the resale of the team appeared to be settled.
Shares in Man United had jumped 10.5% On Wednesday after some reports in the British tabloids that the team could receive a takeover offer from a Qatari investment group within days.
Thursday's move accelerates Manchester United ( MANU ) to what would be its highest closing price in more than four years (the stock crossed the $25 mark in the summer of 2018).
Now the news comes faster. British billionaire Jim Ratcliffe has hired JPMorgan Chase and Goldman Sachs as advisers on his bid, and Bloomberg reports that Goldman is among those to provide debt financing for such a deal. If he goes ahead, banks, including Goldman, would cover Man United's existing debt of some $800 million, and possibly much more, according to the report.
At least five bidders are ready to meet the £5 billion price tag sought by the Glazer family, which owns the team. Time reports.
This is despite the Qataris' current indecision ahead of the February 17 bid deadline. Raine, the New York bank handling the sale of the Glazers, suggests it has received strong interest and the club could be worth £6 billion to £8 billion ($7.3 billion to $9.7 billion), notes The Times.
Ineos group chairman Ratcliffe, a big United fan, is the most public of the reported bids. He returned to bidding in November after the club officially announced they would explore a sale.