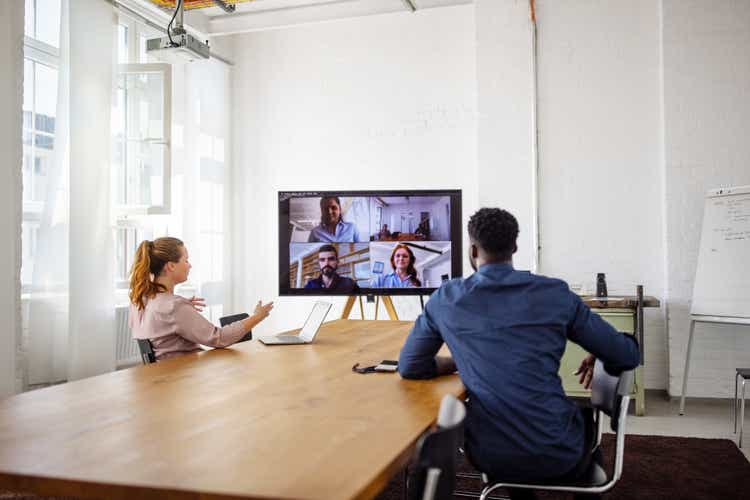 Update at 20:20: Adds ON24 capital return announcement, comments on Indaba letter.
ON24 Inc. (NYSE: ONTF) up 1.3% amid repeated calls from one activist investor for the company's stock price to improve and in order for the company to return capital to investors.
Indaba Capital Management, which has a nearly 9% stake in ON24 and says it is the company's second-largest owner, has urged the company to establish a specific plan to return $150 million to shareholders, according to a letter Indaba wrote to ON24 management.
ON24 ( ONTF ) announced late Wednesday that its board approved replacing the company's previous capital return program with a new $100 million capital return plan. The company intends to execute the plan with available cash and expects to launch the program after the upcoming earnings release. ON24 up 1.4% in after-hours trading.
"We have sought to work constructively with Indaba at every point leading up to the $100 million capital return program we are announcing today," ON24 said in a statement.
ON24 said board members have met directly with Indaba four times since December to discuss capital allocation and other issues.
"The board and management team are carefully considering the method of capital allocation that will be most beneficial to all shareholders and we welcome additional shareholder input in that process, including further engagement with Indaba," ON24 said.
The latest activist push comes after the investor said in December that the company's management needed to take immediate action to improve its stock price, balance sheet and valuation. ON24 shares are down 50% in the past year and 80% since their first day of trading in February 2021. ON24 ( ONTF ) offers webinars and other video-based marketing efforts that help B2B companies reach current and potential customers. ONTF shares had gained 13% this year before Wednesday.
"There is no compelling reason why ON24 is holding so much cash on its balance sheet, especially when the company has not disclosed a clear and credible plan to invest that capital and generate strong returns for shareholders," Derek Schrier, managing partner of Indaba Capital, wrote in the letter.
Indaba proposes that ON24 implement a $75 million dividend, a $50 million accelerated share repurchase plan and a $25 million 10b5-1 plan.
The activist investor also wants ON24 to appoint an Indaba appointee as a director, reduce the pecking order of directors and establish a board of independent directors to oversee capital allocation.
Goldman Sachs is acting as financial advisor to ON24 and Skadden, Arps, Slate, Meagher & Flom LLP is acting as legal advisor to ON24.
ON24 ( ONTF ) is scheduled to report fourth-quarter results on February 28.