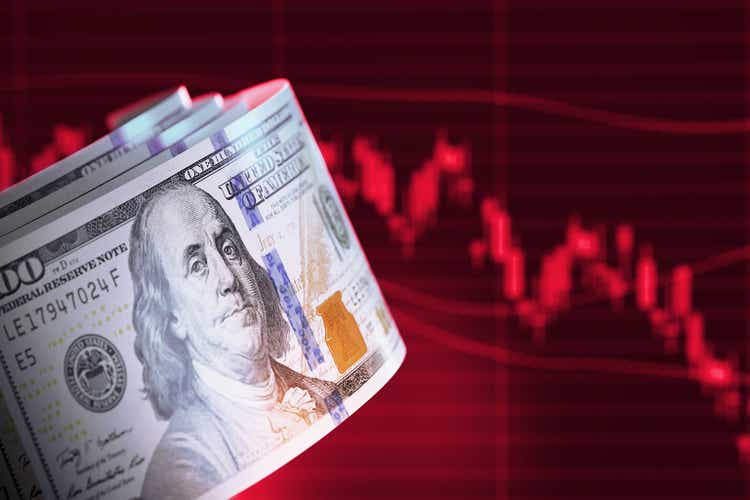 PacWest Bancorp (NASDAQ:PACW) shares fell 7.8% after hours on Thursday after the bank reported fourth-quarter results below estimates, hurt by higher interest costs.
The company also announced a strategic plan to maximize shareholder value by strengthening its community banking business, exit secondary products and services and improvement of operational efficiency.
PacWest ( PACW ) will spin off operations in its premium financing and multifamily lending groups in the fourth quarter. It is also restructuring its Civic credit unit to improve profitability and risk profile. For this, PacWest (PACW) recorded a goodwill impairment of $29 million.
The company opportunistically sold $1 billion of available-for-sale securities at a loss in the fourth quarter and used the proceeds to pay down the FHLB loan.
For 2023, PacWest (PACW) targets capital to CET1 of over 10%, low-cost core deposits equal to 40% of the portfolio, return on assets of 1.5%, bad asset ratio of less than 50 bps and EPS growth in the top quartile.
PacWest ( PACW ) reported Q4 EPS of $0.33 and revenue of $303.9 million, up 25.1% year-over-year, missing estimates.
Net interest income fell 3.7% to $322.9 million due to higher interest costs on deposits and borrowings. Loan loss provisions were $10 million compared to $3 million in the third quarter.
Earlier, PacWest (PACW) announced senior executive appointments.