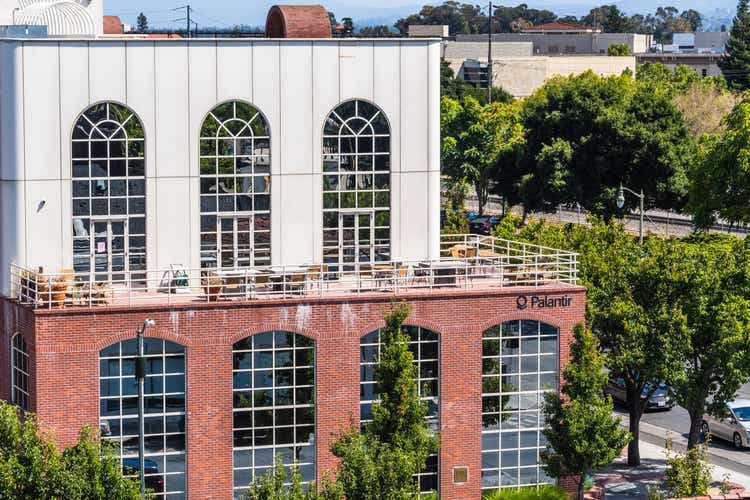 Palantir Technologies (NYSE: PLTR) stock up almost 19% in premarket trading on Tuesday after the data intelligence software company reported strong fourth-quarter results and guidance for 2023, though some on Wall Street were not confident that the good times will last.
Citi analyst Tyler Radke reiterated the company's sell or high risk rating and $5 price target per share, noting that while Palantir's ( PLTR ) 2023 forecast implies a full-year acceleration, the stock's valuation remains a concern.
"While positive headlines may revolve around better profitability, we note that the company has only achieved GAAP profitability through one-offs (i.e. divestitures), and the stock's still high valuation forces a multiple based on revenue versus earnings/FCF, which we see increasingly at risk given the slowing/mid-teens growth profile," Radke wrote in a note to clients.
Namely, Palantir (PLTR) realized a benefit of $44 million on GAAP net income thanks to the acquisition of its Japanese joint venture, Radke pointed out.
Palantir ( PLTR ) expects first-quarter sales to be between $503 million and $507 million, compared with analysts' forecasts for revenue of $520.3 million. For full-year 2023, Palantir ( PLTR ) estimates revenue to be in the range of $2.18 billion to $2.23 billion, down from analysts' forecasts for $2.29 billion in sales.
Earlier this month, Palantir Technologies ( PLTR ) announced a five-year, $50 million extension to its existing work with Japanese insurance company Sompo Holdings and its group companies.