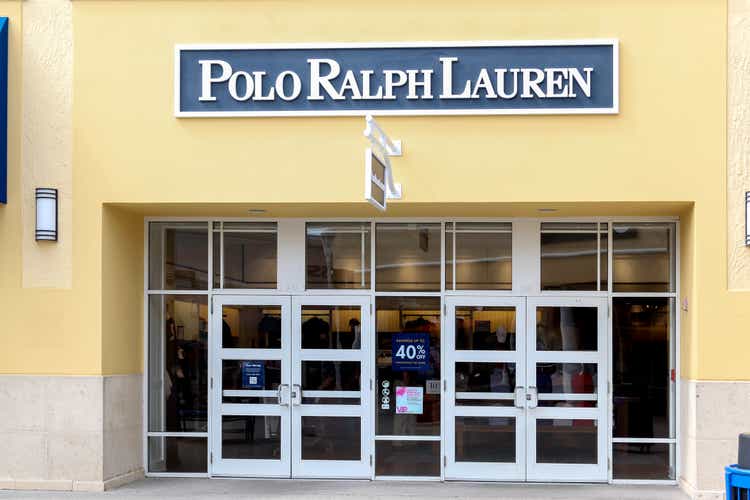 Ralph Lauren Corporation (NYSE: RL) shares fell sharply on Friday after BMO cut its rating to Sell-equivalent.
The downgrade note explains that the stock is up nearly 50% since the start of the calendar year the fourth trimester has an increased risk of falling. Resilient global sales are coming at the expense of margins, according to the bank's analysis. Meanwhile, results in North America are expected to deteriorate due to supply chain pressures and increased marketing costs.
"While we believe RL has one of the strongest brands/management teams in the group, the stock has almost returned to pandemic peaks despite reduced results and we worry that Asia's strength is masking domestic pressures," wrote equity analyst Simeon Siegel. "We fear a negative risk/reward skew here. We like the brand and the management, but we are concerned about the stock."
As such, he downgraded the stock to Underperform from Market Perform and assigned a $100 price target. Shares of the New York-based fashion company fell 4.03% in premarket trading on Friday.
Read more about Barclays' reverse bullish outlook for Ralph Lauren.