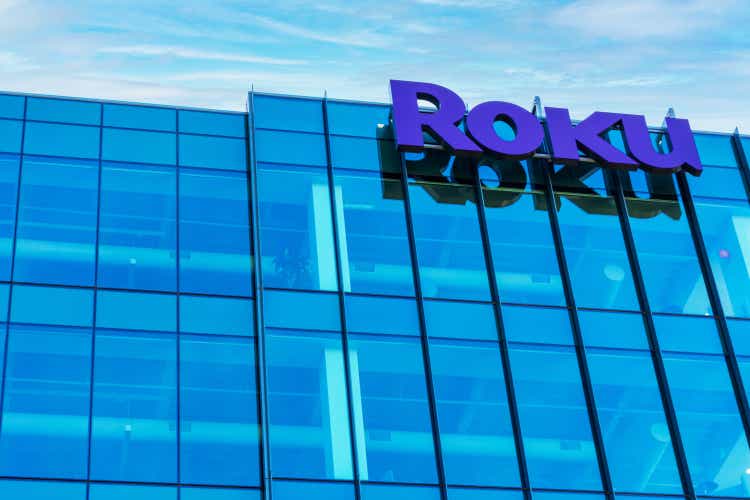 year (NASDAQ: ROKU) have jumped 20% after hours — adding to a double-digit gain in regular trading Wednesday — after fourth-quarter revenue beat expectations and the company gave an optimistic forecast for the current quarter.
Total revenue was up only slightly from last year at $867.1 million, but easily beat expectations of $802.9 million (which would have been a 7% decline).
Active accounts jumped 16% to 70 million, and streaming hours rose 23% to 23.9 billion. Despite the large increase in users, average revenue per user also increased year-over-year, up 2% to $41.68.
Gross profit fell by 4% to USD 364.4 million, and gross margin by 1.8 percentage points to 42%. Operating expenses rose 71%, and Roku swung to an operating loss of nearly $250 million from last year's operating profit of $21.4 million.
"Importantly, we plan to continue to improve our operating cost profile to better manage through a challenging macro environment, while building on our platform's monetization and engagement tools and partnerships," CEO Anthony Wood and CFO Steve Louden said in a reaction. "Through a combination of operating expense control and revenue growth, we are committed to a path that delivers positive adjusted EBITDA for the full year 2024."
Breakthrough Revenue: Platform, $731.3 million (up 5%); Appliances, $135.8 million (down 18%).
Breakthrough Gross Profit: Platform, $408 million (down 4%); Devices, -$43.6 million.
The company is targeting normal seasonality and first quarter revenue of around $700 million (above consensus of $688.2 million), gross profit of approximately $310 million and adjusted EBITDA of -$110 million.
"While the overall ad market was subdued in the fourth quarter, ad spending among verticals such as restaurants, travel, consumer packaged goods and health and wellness appears to be improving in the first quarter," Wood and Louden said. "However, other verticals, including financial services and M&E, remain under pressure. We expect this continued weakness in M&E spending to reduce Platform margins in the short term due to a greater mix shift towards video advertising."
Conference call at 5:00 PM ET.