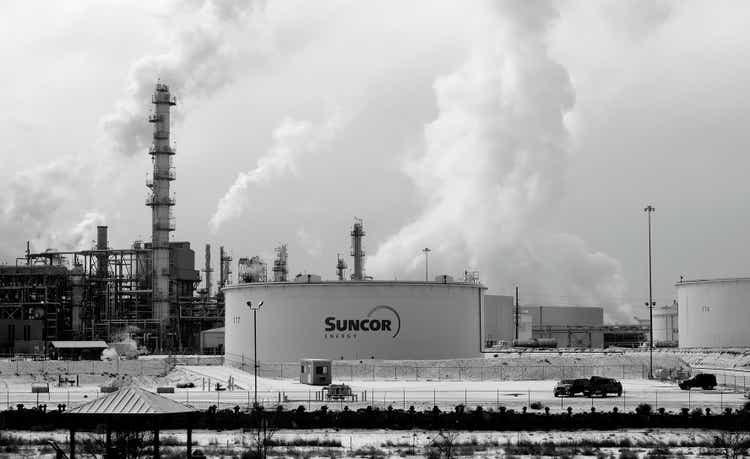 Suncor Energy (NYSE:SU) will buy a minor stake in the Fort Hills oil sands mine in Alberta from Teck Resources ( TECK ) after partner TotalEnergies (NYSE:TTE) exercised his right of the first refusal on Friday and will get an additional 6.65% in assets for C$312 million (US$234 million).
Suncor ( SU ) originally wanted to buy Teck's ( TECK ) 21.3% stake in Fort Hills, but Total ( TTE ) then challenged the plan in Alberta court; Reuters reported that Suncor will continue to acquire the rest of the mine, increasing its majority stake to 68.77% instead of 75.42% as planned.
For TotalEnergies ( TTE ), the purchase of an additional stake in Fort Hills increases its total stake in the project to 31.23% from 24.58%.
TotalEnergies ( TTE ) said in September it plans to exit Canada's oil sands through spinoffs in line with its low-carbon strategy; by acquiring an additional stake in Fort Hills, the company said it is building the spinoff entity into an asset with better growth potential.
The spinoff is expected to be submitted for a vote at the annual meeting of shareholders in May.
Suncor Energy ( SU ) offers a solid dividend yield and has huge excess cash flow, writes Jonathan Weber in an analysis recently published on Seeking Alpha.