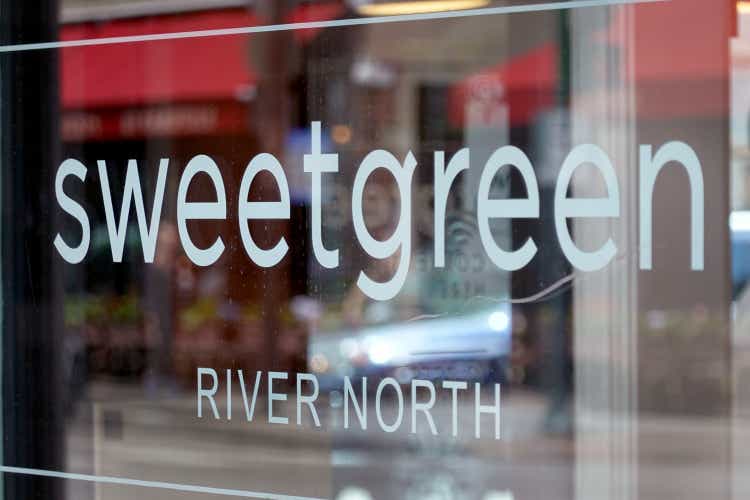 Cowen downgraded Sweetgreen restaurant stock (NYSE: SG) to market performance with outperform on Tuesday.
Analyst Andrew Charles and team worry that the external environment poses a risk to Sweetgreen's ( SG ) same-store sales that will challenge the organic path to profitability. The company lowered the 2023-25E adjusted EBITDA mark below consensus. Sweetgreen's goal of 1,000 stores by 2030 is also being called optimistic, as Cowen prefers a model of 900 new stores.
"We continue to believe that sweetgreen successfully combines the two industry mega-themes of the last decade, guest-facing technology and transparent food sourcing, which represents a long-term moat for the business. However, the external environment has changed significantly since the IPO in November 2021. I believe it will represent constant challenges for business in the foreseeable future."
Quantitative Seeking Alpha rating on Sweetgreen (SG) is flashing Strong Sell.
Shares of Sweetgreen (SG) fell 3.36% premarket at $10.65 versus a 52-week trading range of $7.81 to $40.10.