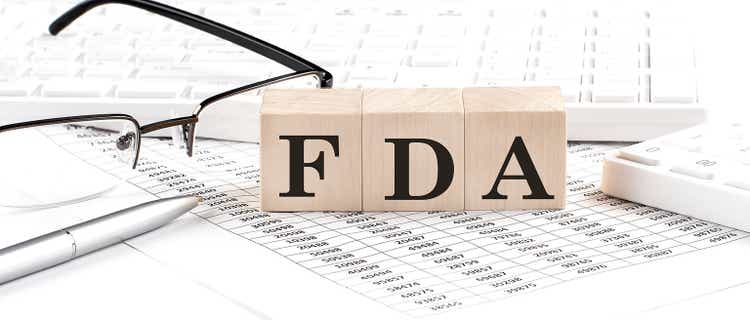 The US Food and Drug Administration (FDA) has granted fast track designation to Syros Pharmaceuticals' (NASDAQ: SYRS) tamibaroten for the treatment of high-risk myelodysplastic syndrome (HR-MDS).
MDS is a group of cancers in which immature blood cells occur in the bone marrow they do not mature or become healthy blood cells.
Tamibarotene, an oral first-in-class selective retinoic acid receptor alpha (RARα) agonist, is currently being evaluated in combination with azacitidine in a phase 3 trial, called SELECT-MDS-1, for the treatment of patients with newly diagnosed HR-MDS overexpression of the RARA gene.
Syros expects to complete patient enrollment in the trial in the fourth quarter of 2023, with key data expected in the third quarter of 2024.
"Since 2006, no new therapies other than hypomethylating agents have been approved, and approximately half of all patients diagnosed with HR-MDS ultimately progress to AML," said Syros' chief medical officer.
Syros is also evaluating tamibarotene in combination with venetoclax and azacitidine in newly diagnosed incompetent AML patients who overexpress RARA. Initial data from the randomized portion of the phase 2 trial, called SELECT-AML-1, are expected in the fourth quarter of 2023, with additional data in 2024.
Tamibarotene was granted Orphan Drug Designation by the FDA in February 2022 for the treatment of MDS.
SYRS +4.50% to $4.64 in pre-sale on January 26th