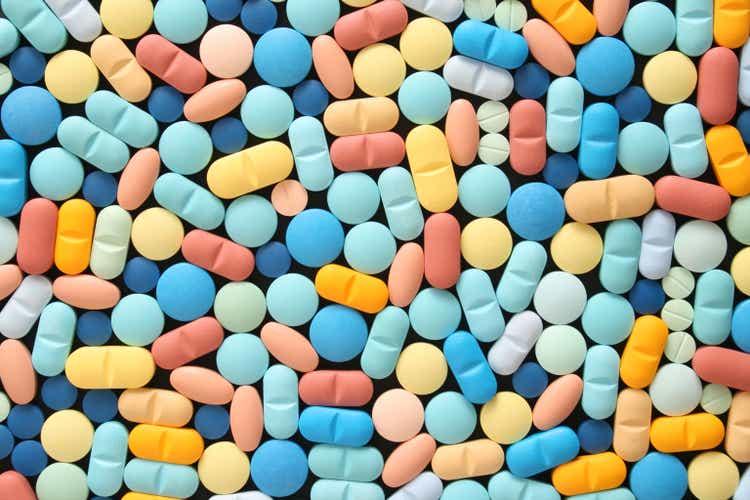 A trade group representing the pharmaceutical industry pressured the British government on Thursday to drop plans to increase the rate of revenue repayment for drugmakers, arguing the move would harm innovation at a time when the sector is "already they face significant challenges."
The disagreement concerns the UK's voluntary Branded Medicines Pricing and Access Scheme (VPAS), under which there are limits on the growth of sales of brand-name medicines to the National Health Service (NHS), and companies should return excess revenue above the limits.
The Association of the British Pharmaceutical Industry (ABPI), the representative of the 2019 deal, said plans were underway to raise the legal rate of revenue recovery from 24.4% to a record 27.5%.
The ABPI, whose members include GSK ( GSK ), Pfizer ( PFE ), JNJ ( JNJ ), Amgen ( AMGN ) and AstraZeneca ( AZN ), noted that "the proposed rate is almost three times higher than what companies may have expected several years ago year."
Average payment rates have been 10.6% over the past four years, the ABPI added, urging the government to leave rates unchanged so that negotiations on a new program can take place.
The ABPI has called for the current rates to be scrapped at the end of the year "to prevent further reductions in future long-term UK life science investment"
"A new, appropriate rate can be set at the end of the year when the new framework is in place," ABPI added.
Previously, AbbVie (NYSE: ABBV) and Eli Lilly (NYSE: LLY) left VPAS in protest against the proposed rate hike.