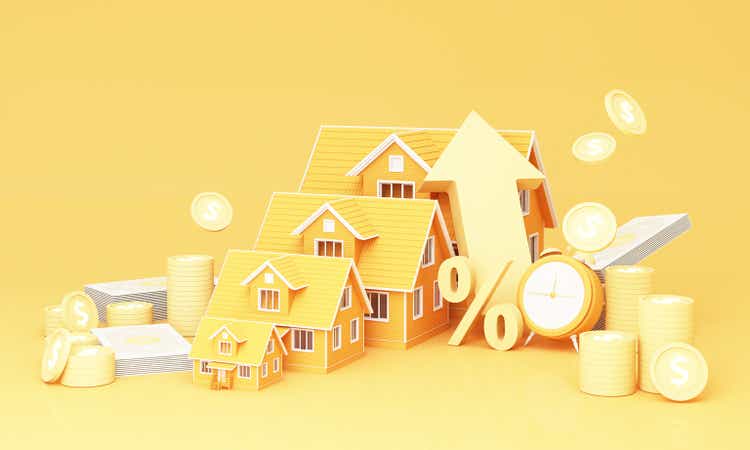 The amount of locked-in rates rose 32% in January, snapping a nine-month losing streak, thanks to a drop in mortgage rates during the month as well as seasonal headwinds, according to Black Knight's Originations Market Monitor report released Monday.
While the monthly report "brings good news, it's important to remember that we would expect a seasonal recovery in January regardless," said Kevin McMahon, president of Optimal Blue, a division of Black Knight, noting that lock-in volumes are still more than a 60% discount. compared to last year.
Also, "Mortgage loans continue to face significant rate, affordability and inventory issues," he added.
Purchase locks were up 32% for the month and refinances were also up, with rate/term locks up 37% and payoff locks up +25%. Overall, refi locks accounted for just 15% of the month's activity, a sign that there is still little incentive to refi.
"With rates picking up again in early February, it will be interesting to see if the recovery in lock-in activity is sustained," McMahon said.
For the week ended Feb. 9, the 30-year fixed-rate mortgage rate averaged 6.12%, up from 6.09% a week earlier and 3.69% in the year-ago period.