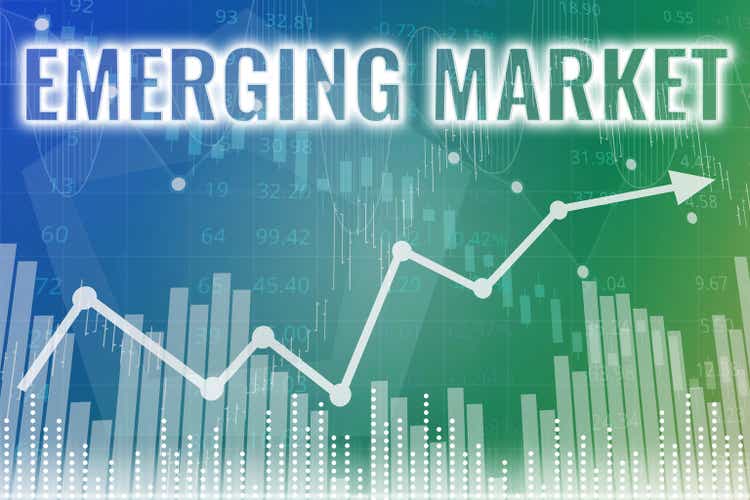 iShares Core MSCI Emerging Markets ETF (NYSEARCA:IEMG) has reached the top of the list of leading investor fund flows in early 2023. The fund has already collected more capital inflows in January than throughout 2022.
To start 2023, IEMG took $4.10 billion in cash. In all of 2022, the fund raised $3.82 billion. The inflows also pushed IEMG to $72.5 billion in assets under management, cementing its foothold among the largest emerging markets exchange-traded funds.
IEMG offers the investment community a broad range of large-cap, mid-cap and small-cap emerging market companies across all eleven S&P sectors.
See below for an overview of where IEMG's funds are located.

From a performance perspective, IEMG has shown year-to-date growth 9.5%outperforming the Nasdaq Composite (COMP.IND), S&P 500 (SP500) and Dow (DJI). Its moves were supported by some of the fund's biggest holdings, which include Taiwan Semiconductor Manufacturing Co Ltd ( TSM ), Tencent Holdings ( OTCPK:TCEHY ), Alibaba Group Holding ( BABA ), Vale ( VALE ) and JD.com ( JD ).
In the case of emerging markets, BlackRock noted in a recent note: "Emerging markets have weathered the tightening financial conditions. We now see a relatively good backdrop for EM assets as EM rates peak and China reopens."
VanEck is also bullish on EM as they recently said: "We believe the weaker inflationary impulse combined with the rapid reversal of China's zero-covidence policy has created a favorable environment for EM equities to outperform."
All ETF flow data is per etf.com and etfdb.com.
In other ETF showcase news, check out an income ETF that has a 12% dividend yield and nearly $20 billion in assets under management.