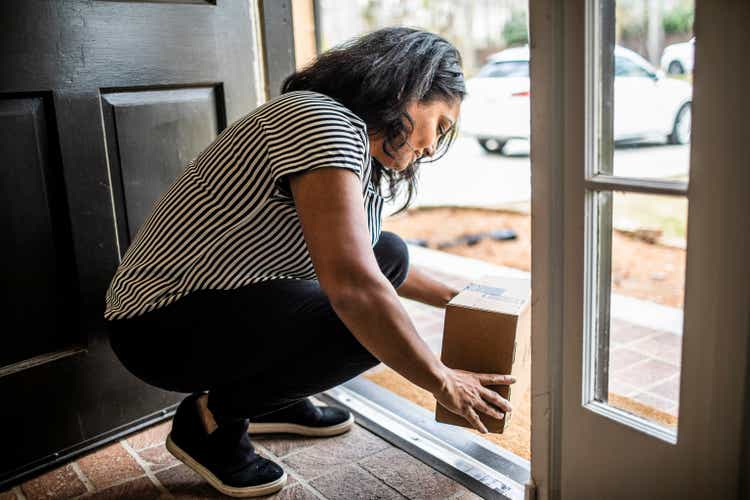 United Parcel Service (NYSE:UPS) and Union Pacific (NYSE:UNP) posted the biggest gains among major industrial stocks this week during a tumultuous week of trading.
The Industrial Select Sector SPDR ETF (NYSEARCA: XLI), whose structure including the largest companies in the manufacturing sector, posted its second straight week of gains with a rise of 1.7%.
The Federal Reserve's comment on falling inflation helped boost gains midweek, but a report on Friday showing unemployment hit a 53-year low in January weighed on US stock markets. The jobs data suggested the economy may be regaining momentum, likely giving the Fed reason to keep raising interest rates to dampen growth and lower inflation.
Economic leader UPS ( UPS ) rose 5.3% on the week to hit a six-month high. The shipping company this week beat earnings estimates, raised its dividend and approved a new $5 billion share buyback program.
Among the declining stocks, Caterpillar (NYSE: CAT) fell 6.3%, partially reversing the gains that pushed its stock to a record high last week.
The heavy machinery and construction equipment maker entered the week with high earnings expectations. Fourth-quarter profit missed estimates due to foreign currency movements, but annual sales and revenue growth of 20% were better than expected.
| | |
| --- | --- |
| Company (Ticker) | Change 5 days |
| Boeing (BA) | -0.9% |
| Caterpillar (CAT) | -6.3% |
| Deere (DE) | -3.0% |
| General Electric (GE) | -0.3% |
| Honeywell International (HON) | -2.6% |
| Industrial Select Sector SPDR ETF (XLI) | 1.7% |
| Lockheed Martin (LMT) | -0.1% |
| Northrop Grumman (NOC) | 0.7% |
| Raytheon Technologies (RTX) | -3.1% |
| Union Pacific (UNP) | 3.9% |
| United Parcel Service (UPS) | 5.3% |