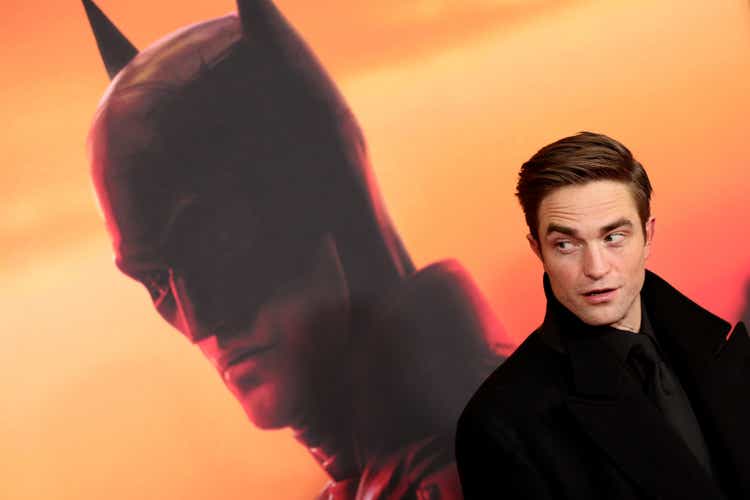 New bosses at Warner Bros. Discovery's (NASDAQ: WBD) superhero arm has announced their new direction with a slate of 10 projects, including their next forays into the iconic Batman and Superman characters.
Director James Gunn and producer Peter Safran were which WBD included in October run a new division, DC Studios, take over DC Films (combining film and TV schedules) and revitalize the company's response to Disney's (DIS) Marvel Universe.
They promised to show something by the beginning of February, and they call it "Chapter 1: Gods and Monsters."
This will include Superman: Legacy, a new movie featuring one of DC's most famous characters, written by Gunn and tentatively set for July 11, 2025.
October will also bring that Batman Part II, with Robert Pattinson returning as the Caped Crusader. And DC's stable of heroes will get another movie treatment Supergirl: The Woman of Tomorrow.
The film will debut a new Batman who is not Pattinson Brave and daring – "the introduction of the DCU Batman," Gunn said.
The list also includes TV series including animated ones Creature Commandos, spin-off Peacemaker Waller, it's called the new Green Lantern lanterns, and the HBO Max series (Paradise Lost) set in the birthplace of Wonder Woman.
"One of our strategies is to take our diamond characters, which are Batman, Superman, Wonder Woman, and use them to support other characters that people don't know," Gunn said.
Meanwhile, Gunn and Safran are happy with four projects already in the pipeline for 2023: Shazam! Wrath of the Gods, Flash, Blue Beetle and Aquaman and the Lost Kingdom.
They're focused on building the crown jewel for Warner Bros. Discovery: "DC's history is pretty messed up," Gunn said.