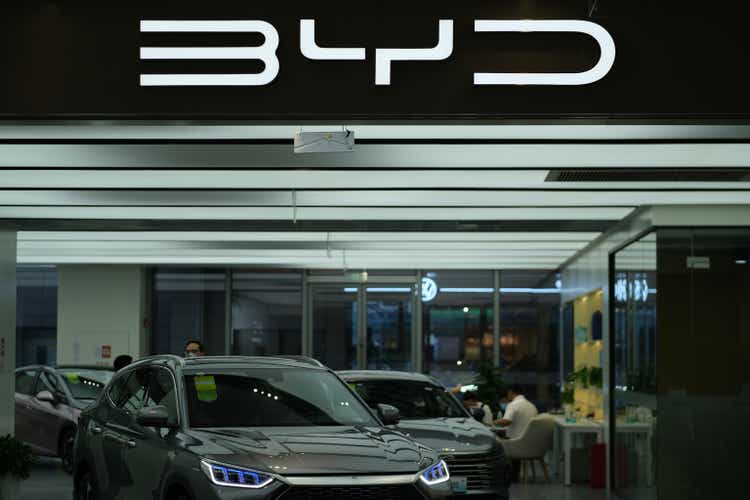 As expensive electric vehicle repairs weigh on insurance providers, Chinese electric vehicle maker BYD ( OTCPK:BYDDF ) is working on a potential acquisition of Yi'an P&C Insurance Co., the company confirmed to Reuters on Tuesday.
"The acquisition is ongoing," BYD said statement on Tuesday, referring to the deal first reported by Reuters.
Yi'an P&C Insurance was among nine companies seized by Chinese regulators in July 2020 as part of a crackdown on financial conglomerates.
According to a report released on the Shenzhen Stock Exchange on Monday, the company expects net profit of RMB 7.7 billion ($1.1 billion) for the fourth quarter and FY2022 net profit of RMB 16-17 billion, a growth of 425.42%. -458.26% on an annual basis.
FY EPS will be between RMB 5.5 and RMB 5.84 on revenue of more than RMB 420 billion.
Meanwhile, Ford is also discussing selling its manufacturing plant in Saarlouis, Germany to BYD.
The stock won more than 25% from the beginning of 2023.
Sources