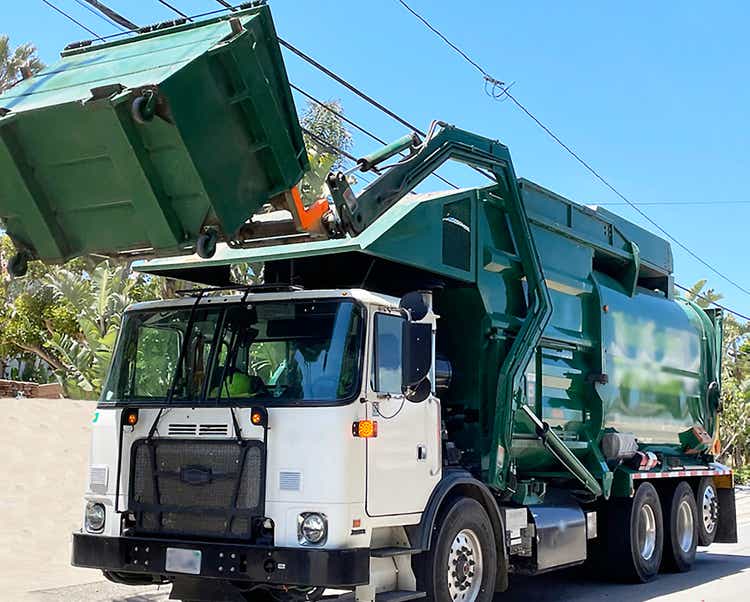 Waste management (NYSE: WM) is scheduled to announce fourth-quarter earnings results on Wednesday, February 1, before the market opens.
The EPS consensus estimate is $1.42 and the revenue consensus estimate is $4.98 billion (+6.4% YoY).
Over it last 2 years, WM beat EPS estimates 88% of the time and beat revenue estimates 100% of the time.
Over the past 3 months, EPS estimates have had 0 upward revisions and 3 downward revisions. Revenue estimates saw 2 upward revisions and 2 downward revisions.
The company's stock fell as much as 3% on Oct. 28 when it reported third-quarter FCF of $432 million, down 44% from a year earlier.
WM has a Quant rating of HOLD, with a score of 2.97.
WM has an industry position of 12 out of 25 in the environmental services and facilities sector, according to the SA Quant ranking.
Wall Street analysts and Seeking Alpha Authors rate WM stock a BUY.
Citibank analyst Bryan Burgmeier wrote in a January report: "We value Waste Management above its historical averages, as internal organic growth is poised to accelerate through investments in vacant lots (renewable natural gas) and improving internal operations (recycling)."
Analysts at UBS earlier this month also upgraded the garbage company to Buy from their previous investment rating of Neutral.
Recent earnings analysis of our associates: How is waste management developing for the fourth quarter? by The Value Analyst.
Another SA contributor, Value Prof on Waste Management, noted that while the stock doesn't have the best dividend or growth profile in its sector, it's still an industry leader worth holding for the long term.
WM is down -4.5% in 2022, while the benchmark S&P 500 is down nearly 20% for the year. Shares are down 2.4% this year since last close.