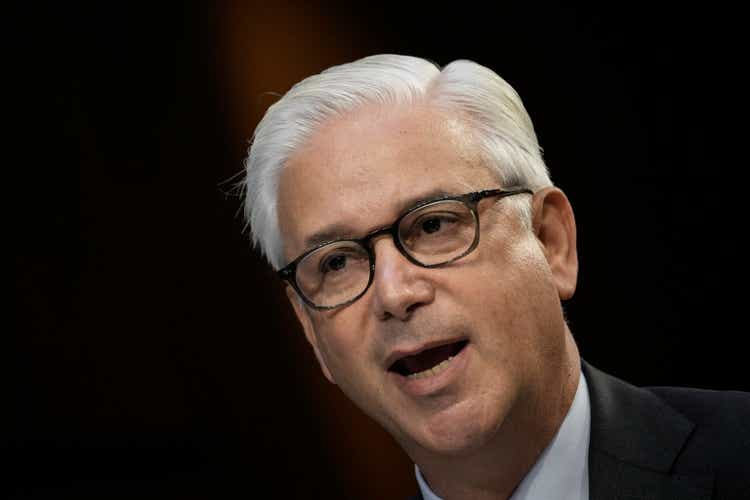 Wells Fargo's ( WFC ) said independent members of its board agreed to keep Chairman and CEO Charles W. Scharf's 2022 annual compensation at $24.5 million, after he requested that the human resources committee not consider to increase.
The compensation design also remained unchanged with 65% of Scharf's total variable compensation determined based on overall company performance and 35% determined by his individual performance against predetermined goals set by the human resources committee. In February 2022, after reviewing the pay levels of fellow CEOs, the board established Scharf's total compensation target at $27 million.
"Mr. Scharf acknowledged the company's strong performance and significant progress in its transformation journey, but noted the remaining work to be completed and therefore does not believe an increase in compensation levels is appropriate this year," the board said in an SEC filing.
Scharf's compensation consists of a base salary of $2.5 million and total variable compensation of $22 million. Variable compensation consists of a cash incentive of $5.4 million, a long-term performance share award of $10.8 million and a long-term restricted stock award of $5.8 million.
Wells Fargo's ( WFC ) Q4 GAAP EPS of $0.67 includes $0.70 of operating losses related to previously disclosed matters, including litigation, regulatory and customer remediation issues.
In September, Wells Fargo's ( WFC ) chief executive told a House committee that the company had made progress in improving risk controls but had "a lot of work to do."